The Voice Broadcast feature is when the system calls out with a message and has the option to connect to a live agent. This type of campaign usually gives an opt in option and an opt out option.  Opting in will connect you to a live agent, opting out will take the action of your choice. 
From the Dashboard, go to Call Center and select Campaigns.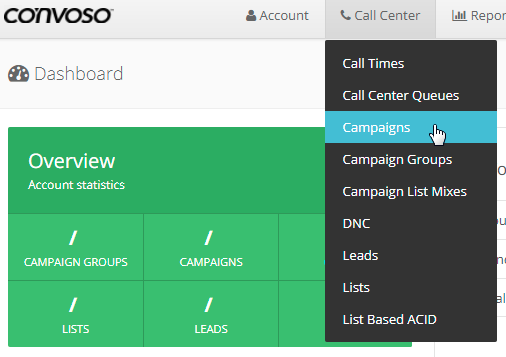 Under Show Campaigns, Click on the Action Button and select Settings.




In Campaign Settings, click on Advance Configurations and select Survey/ Broadcast Settings from the drop down.


Configure the following:
OPT In Settings
OPT In Digit: Select the number that the number will select to OPT IN.
Transfer Method: Set this option to Agent Transfer and Call Routing Method. This will send the call to the next available agent logged in to the campaign.
Click on Apply Changes in the bottom of the page when done.