Soft Phones
Soft phones are an integral part of the Cloud Contact Center. As long as you have a computer and a Broadband Internet connection, you can start using any of the soft phones to access our service right away! Also we offer our own soft phone referred to as the Webphone. The Webphone soft phone has some advantages over the other soft phones shown here as our soft phone version uses less bandwidth and requires no credentials to set it up.

Because the software runs on a computer, soft phones are transportable. If you regularly take a laptop/netbook/tablet with you when you travel, simply install the soft phone on that machine and carry a USB headset with you (USB is the preferred type). 
It's important to note that the listed software is developed and sold by separate companies not by SafeSoft Solutions. We provide technical support when using the soft phones in conjunction with our service, however they are not our products and any additional questions should be directed to them.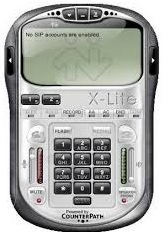 X-Lite v3 is a user-friendly and very popular SIP-based soft phone. Although it meets the needs of many businesses, the free version lacks some features (e.g. call transfer) that are found in the paid version, called EyeBeam. Since X-Lite v3 is an older version of the software we recommend it for use with All Windows Operating Systems (OS) and it's the preferred soft phone used by a majority of our customer base.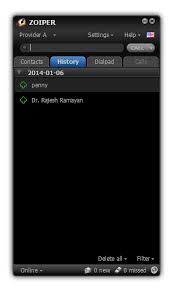 Zoiper Classic is another simple popular SIP and IAX based, standards-based, well-equipped soft phone. Although it meets the needs of many businesses, the free version lacks some features. It's free version offers features that the X-Lite v3 does not. ZoIPer offers IAX protocol as a choice if the SIP protocol is blocked by your ISP or Office Phone Provider.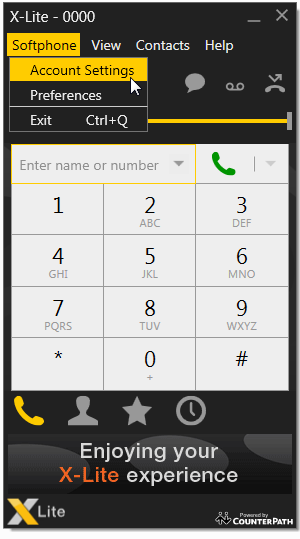 X-Lite 4 Is the latest version of Counterpath's popular free SIP-based soft phone, X-Lite 4 has several functionality enhancements and a new slick visual design. If you are using a Mac we recommend their MAC version rather than X-Lite 3 v3 or the ZoIPer MAC version.