This option allows the admin to make changes on the announcements. Here are the steps to follow:
From the Dashboard, click on  "Phone System" and select "Announcement".
Under Show Announcements, select the Announcement that you want to edit then click on the drop  down arrow under Action and click on "Edit".
Once you click on Edit you can now change the settings of the Announcement that you selected.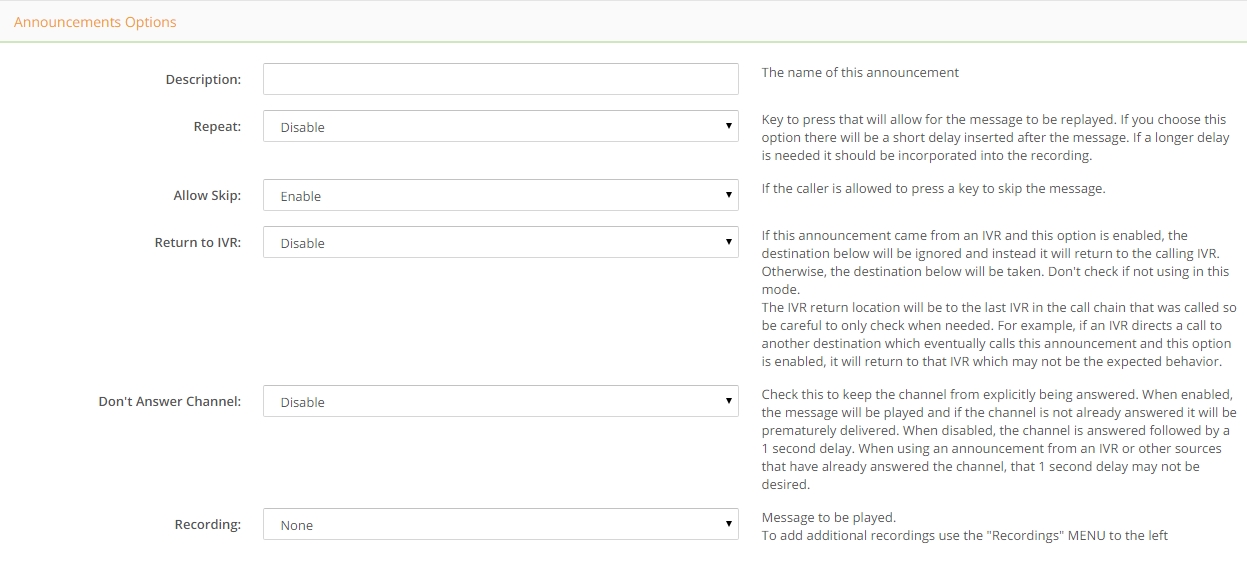 At the lower right hand corner, click on Apply Changes to save the settings.