Step 1:  Log In to the URL https://admin-lax.convoso.com/login using your Admin credentials.
Step 2:  From the Dashboard, click on (A) "CRM" and select (B) "Task Layouts & Fields" from the drop down.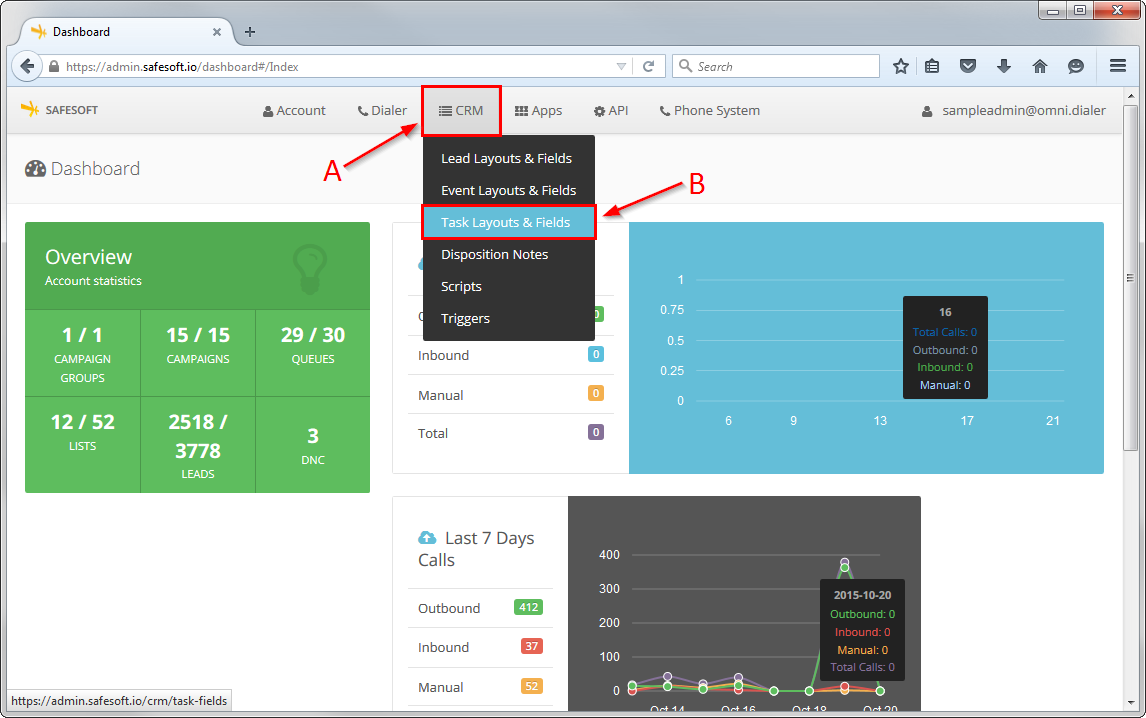 Step 3: Select the field type you need to add. In this example, let's choose Email. Click on (A)"Edit".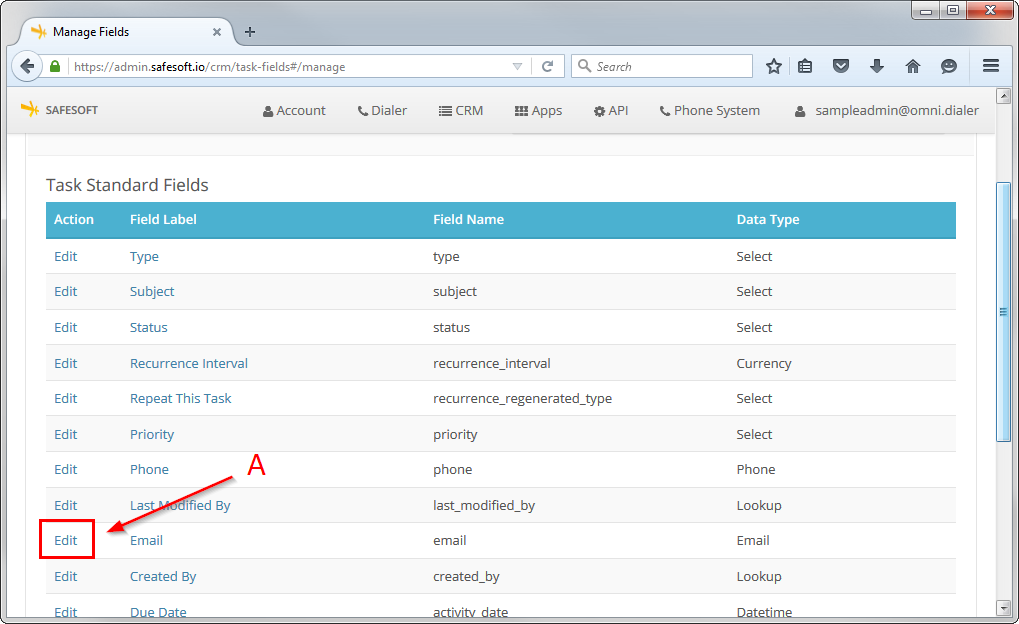 Step 4: For Email Task Field, we can only edit (A) Help Text. This text displays on details and edit pages when user hover over the info icon next to this task field. Click on (B) Save Changes when done.