In this article, we will edit a layout. The layout is what the agents will see when a call comes in as well as what the admin will see when searching for a lead.  
From the Dashboard, click on CRM and select Lead Layouts & Fields from the drop down.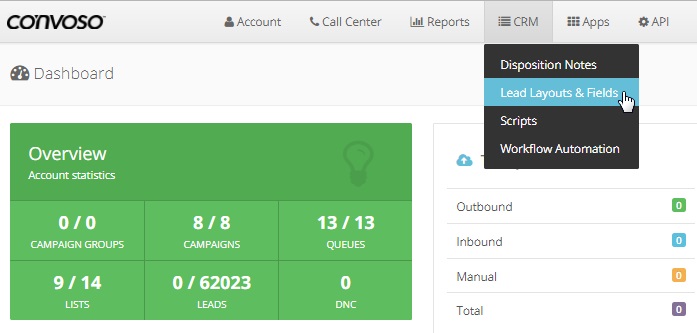 In the Manage Layouts Section, click on the Action Button then select Settings from the drop down.
In the Form Control Section, you have to click and hold the Field and drag it to the Fieldset you want to add it to.
Example, you want to Add Gender to Default Fields. You need to click and hold Gender Field, and drag it to Default Fields fieldset.
Repeat the steps until you completed your Leads Layout or Lead Form.
Click on Apply Changes.