Campaign Override Script is a feature that will launch a specific script based on the list that the system dialed and will be presented to the agent.
 Step 1:  Log In to the URL https://admin-lax.convoso.com/login using your Admin credentials.
 Step 2:  From the Dashboard, click on (A) "Dialer" and select (B) "List" from the drop down.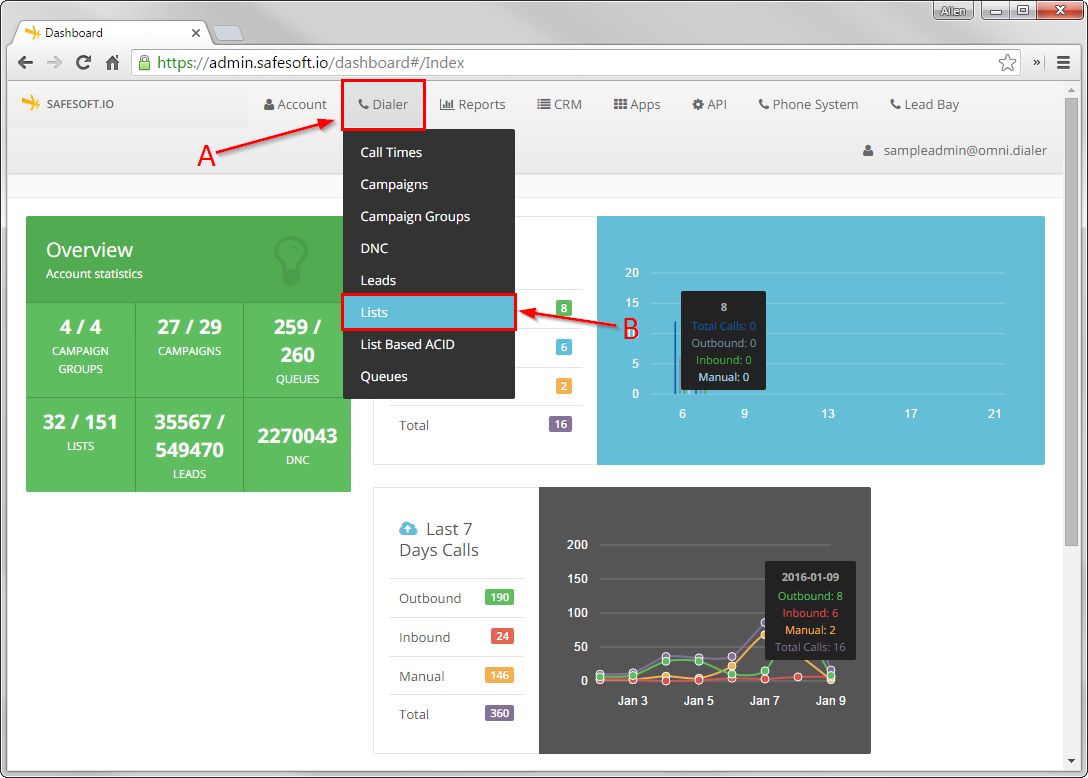 Step 3: Click on the (A) Action button and click on (B) Edit from the drown options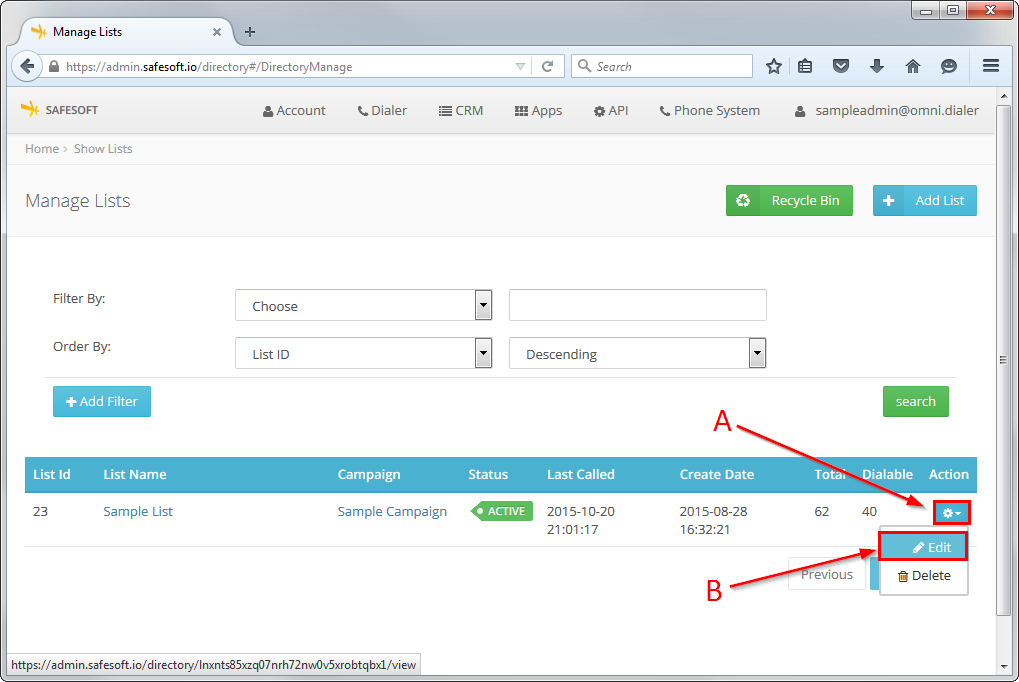 Step 4: Under (A) List Generals, on (B) Script click on the drop down arrow and select the Script you want the list to be assign to. In this example, we selected "Sample Script"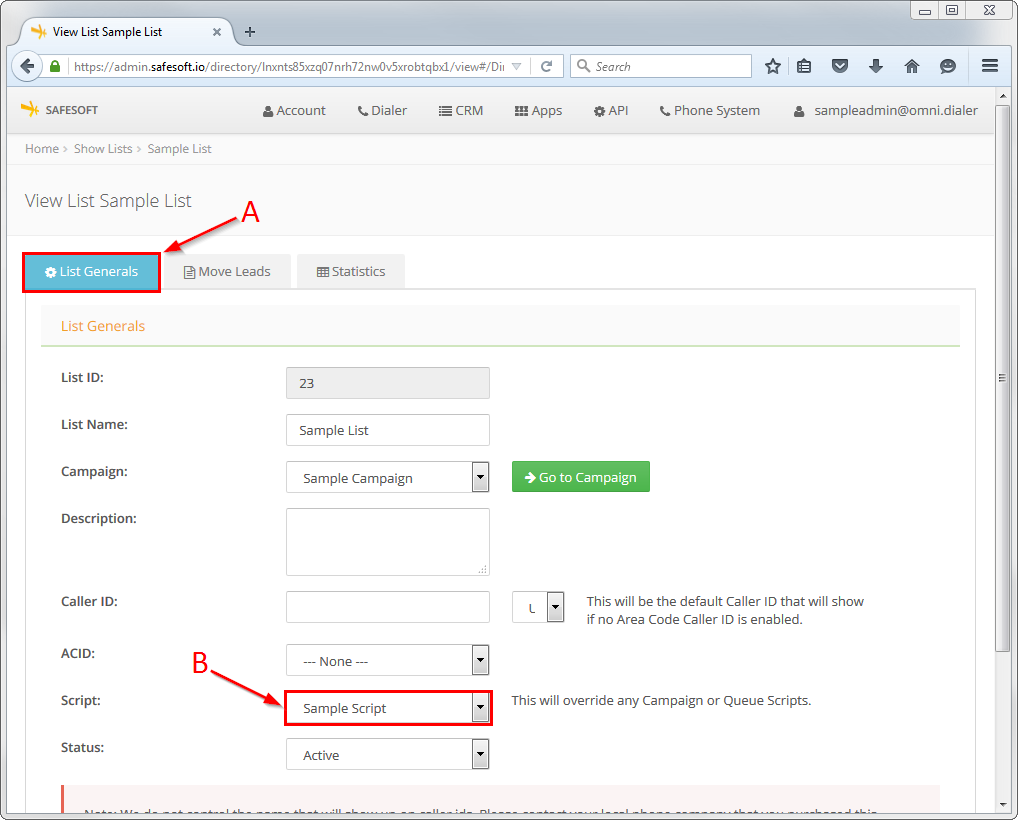 Step 5: Scroll down and click on Apply Changes to save the settings.