Here we will show you how to transfer a call to an announcement.
While in a call, you will see different Call buttons in the upper right part of the agent interface page.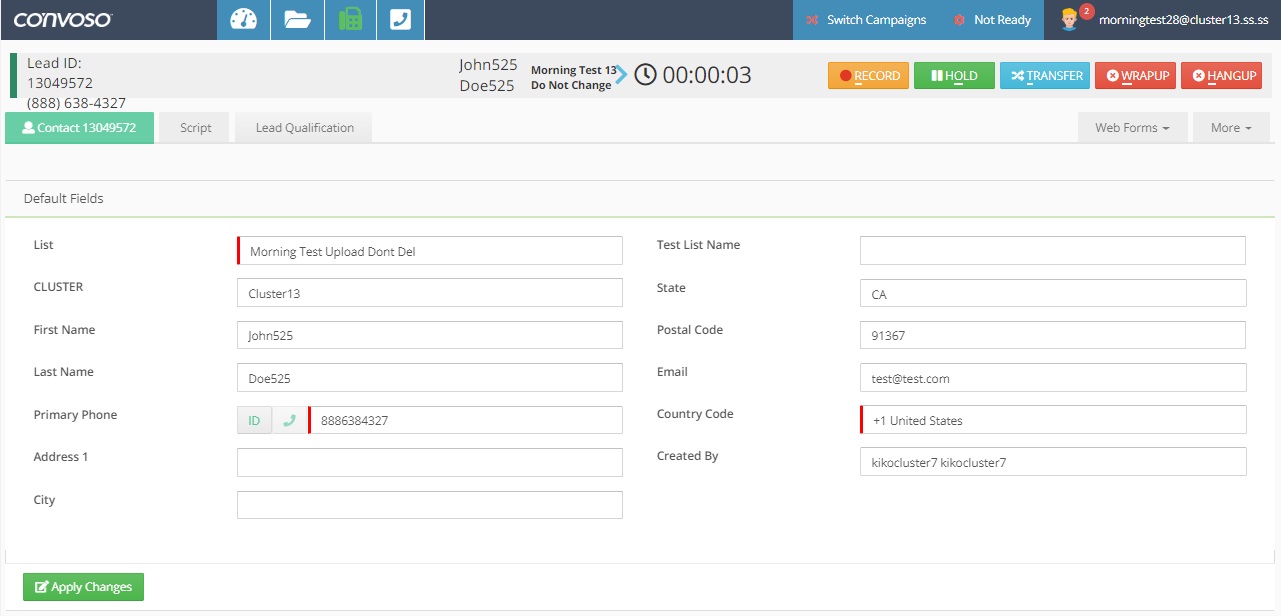 Press the Transfer button to open the Transfer Conference Functions window.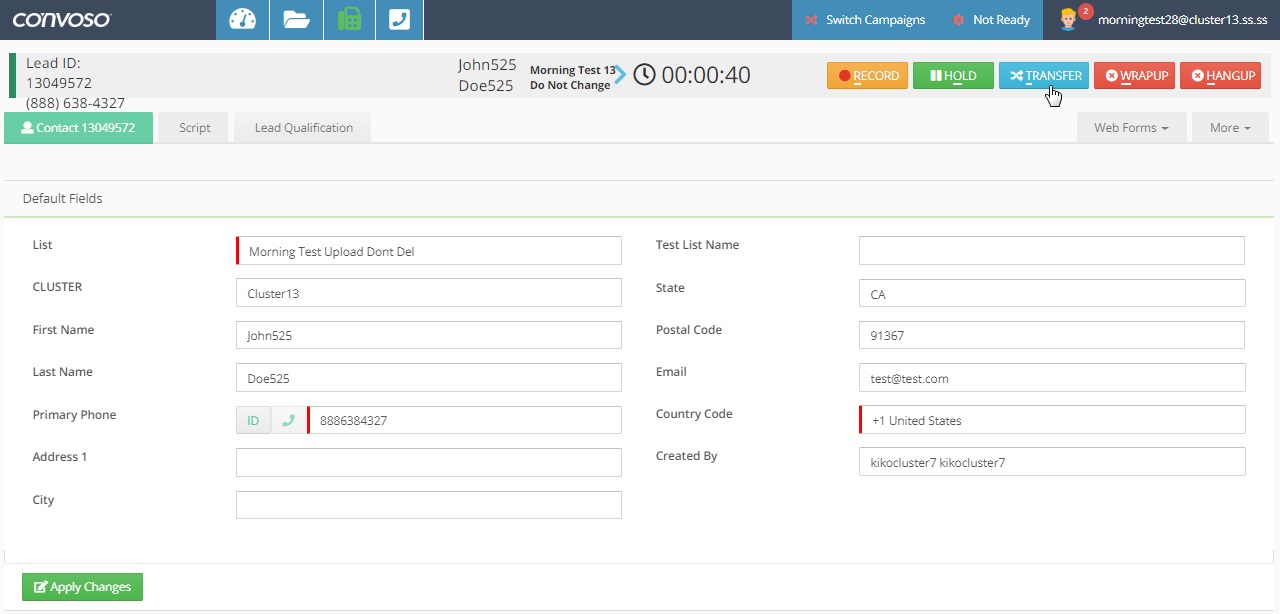 Below is the Transfer Conference Functions window. In this window, please go to the PBX Destinations tab.  Click on the drop down option on the right, and select Announcements. This will display all available announcements that your admin has setup.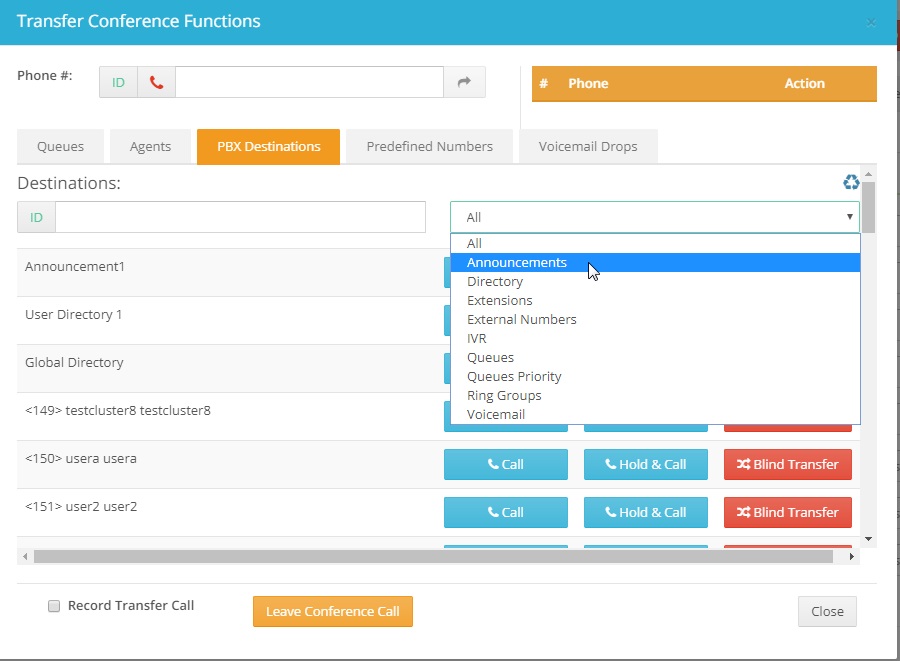 You may also use the Search box to narrow down your search in looking for available announcements.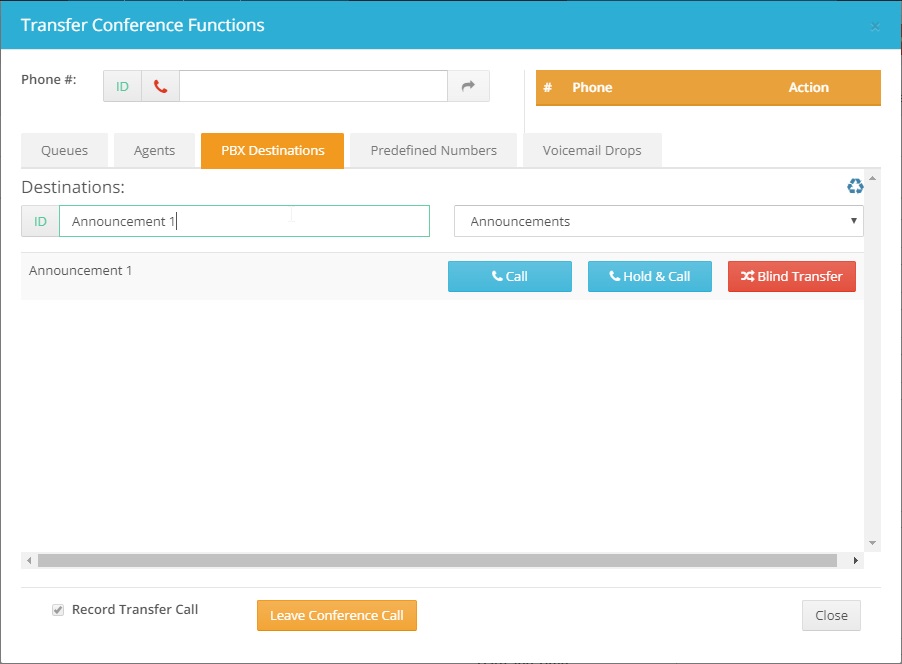 To play the announcement while you and the lead are on the line, please click on the Call button. To confirm that you've successfully played the announcement. You can also select Hold and Call. This will put the lead on hold while you dial the announcement.
To transfer the call to the announcement and hang up the call right away, you may use the Blind Transfer button.