How to Get Your Jornaya Token
Log in to you your Jornaya Account.
Click on the "Campaign" button and click on "My Campaigns" from the drop-down options.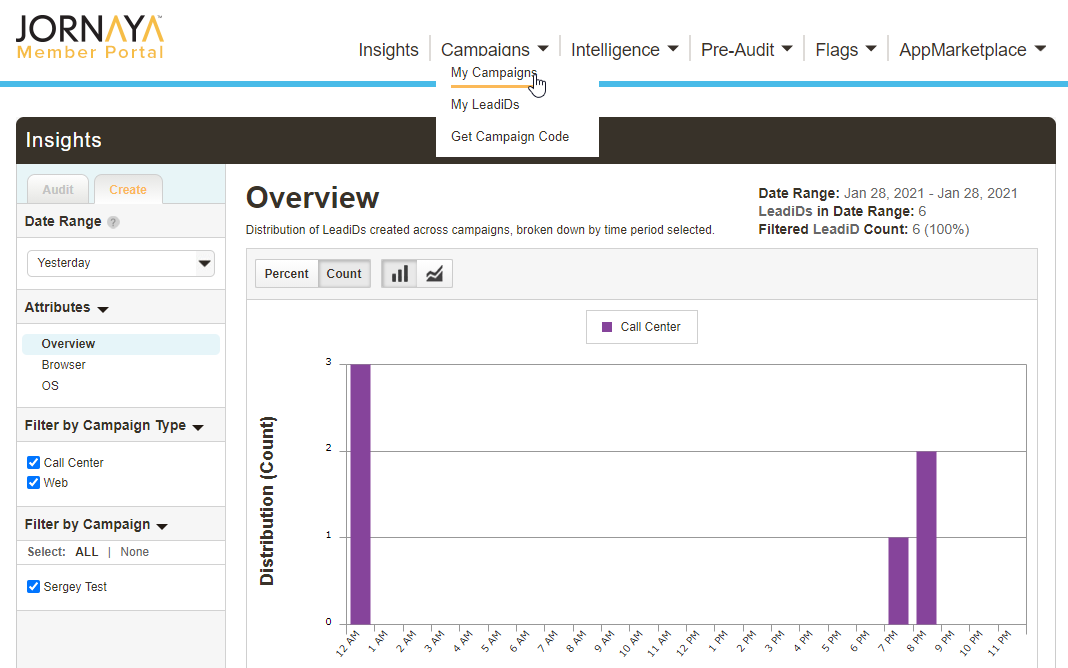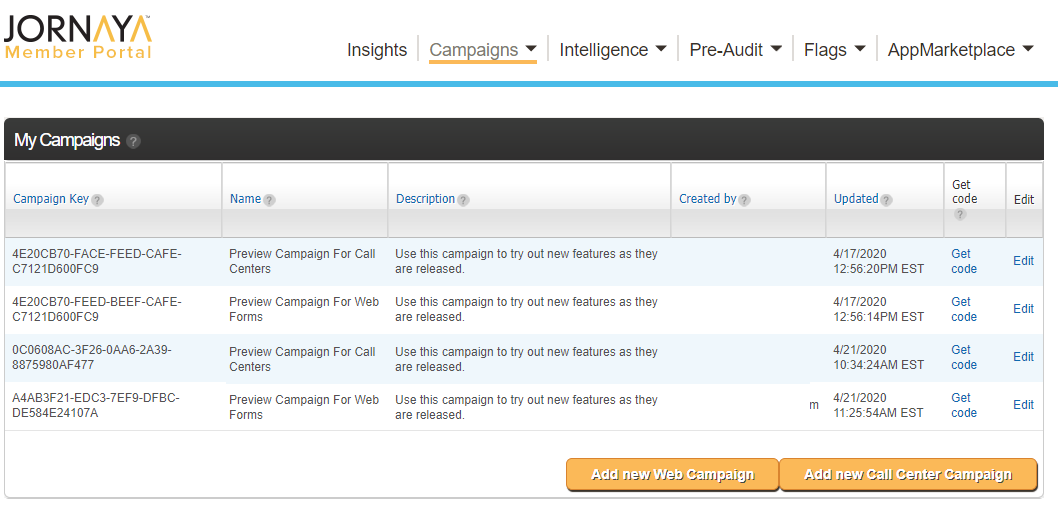 There are two ways to get the Token.
First Option
Copy the Campaign Key However, you need to make sure that you change all letters to lower case.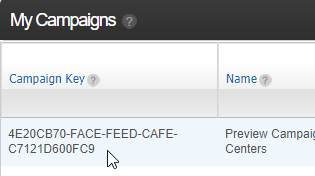 For example, the Campaign key shown above is 4E20CB70-FACE-FEED-CAFE-C7121D600FC9. We need to change this to 4e20cb70-face-feed-cafe-c7121d600fc9
Second Option
Click on the "Get Code" Link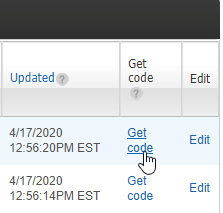 Copy the Token from the Code in Step 3 or Step 4 Sections.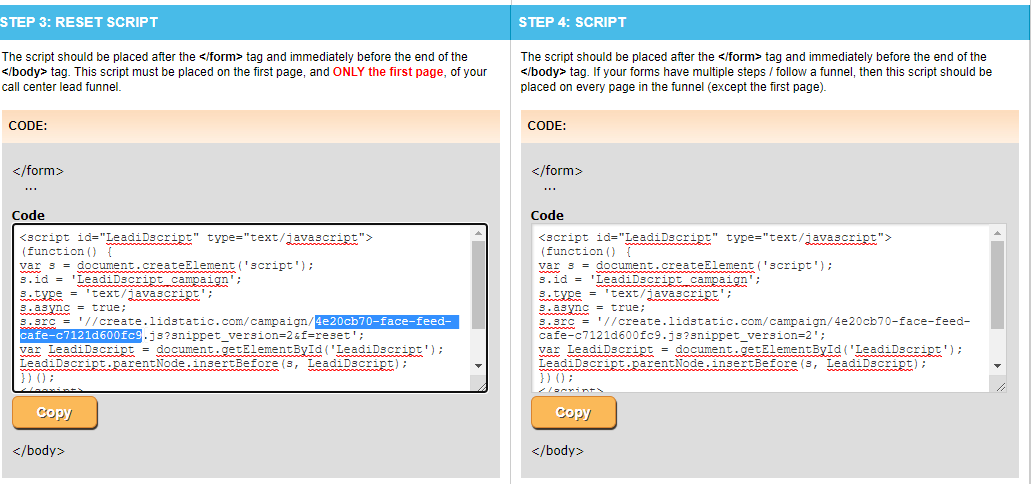 To Create your Jornaya Plugin, please click the link below.
How to Create a Jornaya Plugin