This will guide you on how to create and delete the Google Map plugin.
From the Admin dashboard, click on "Apps" and select "Plugins"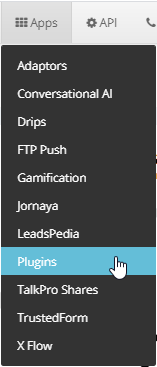 On Show Plugins, click on "Add Plugin" button.

Configure the following information:
Name - Name of the Google Map plugin
Type - Google Map
API Key - Leave this Blank
Width - Width of the display window
Height - Height of the display window
Plugin Label - Label of the plugin button
Address - Select the address field
City - Select the city field
State - Select the state field
Postal Code - Select the postal code field
Country Code - Select the country field
Status - Set the plugin active or inactive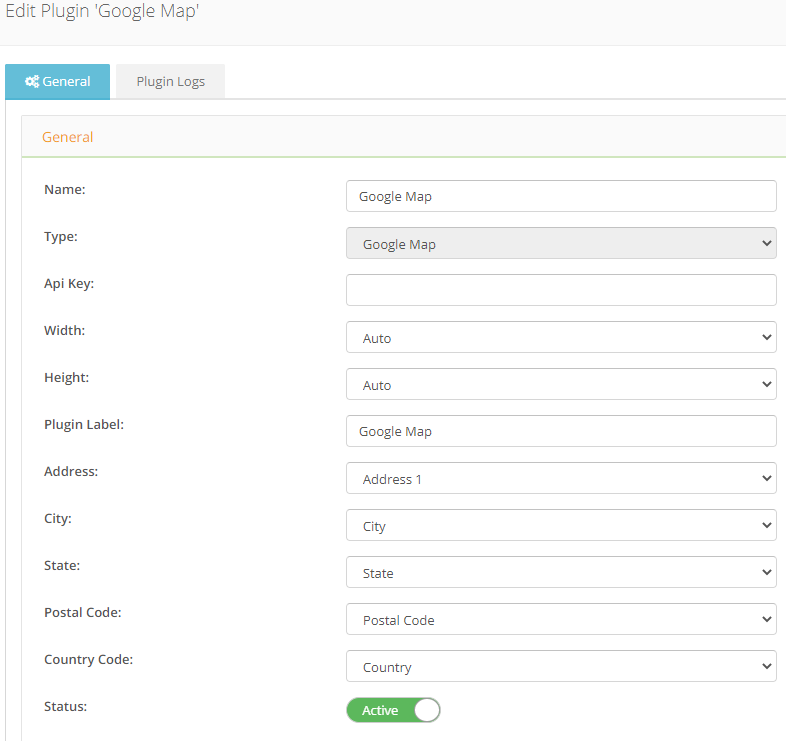 Click on "Apply Changes" button to create the plugin.

How to delete a Google Map plugin
On the show plugins section, click on the action button of the Google Map plugin and select "Delete"

A dependency window will appear that the Google Map plugin is used on other applications. In order to delete the plugin, you need to remove or unassign it from another application.
Click on the "View" button to redirect you to the settings where this plugin is used.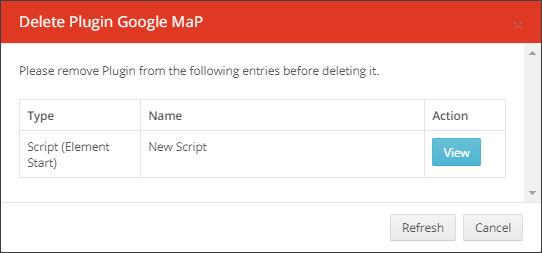 Once the plugin is removed from another application, click on the "Refresh" button and it will ask you if you want to continue and delete the plugin.