Hotkeys are a combination of keys providing quick access to a particular function within a program. This can help the agent to perform a task more quickly than by using the mouse. This FAQ will guide us on how to setup the Hotkey Feature on our campaign and turn on the Agent's capability to utilize the Hotkeys.

From the Dashboard, go to Call Center and select Campaigns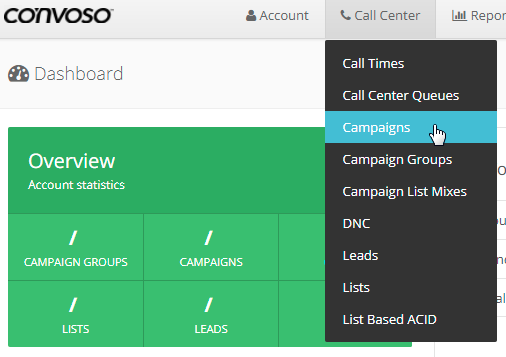 Under Show Campaigns, Click on the Action Button and select Settings





Click on Advanced Configurations and then click on HotKeys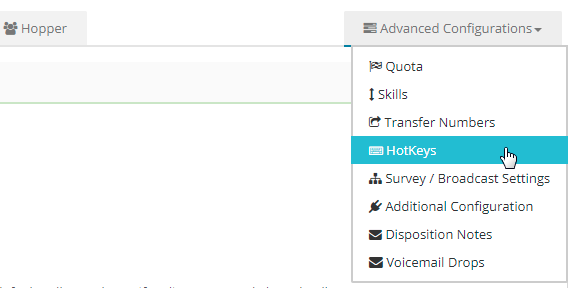 In the Hotkey Settings page, you can configure the Keys what you would like to use for each disposition/status you have. You can also turn on the Auto Hangup On Hot Key feature if you want the system to automatically hang the call once your Agent triggers a hotkey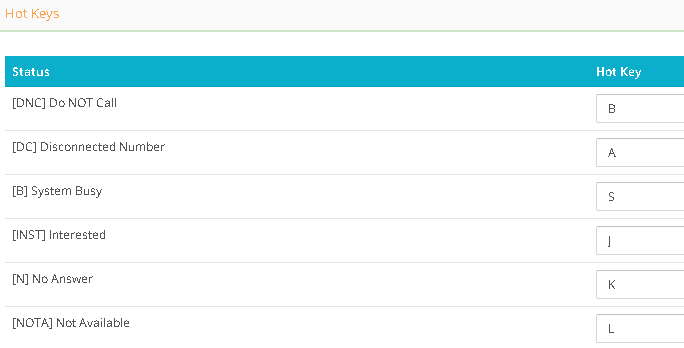 Note: Keys R,O,T,W,H are system reserved and cannot be used in this configuration

Once done with your configuration, go to the bottom of the page and press Apply Changes
The next part of the setup is to turn on your Agent's capability to utilize the Hotkey feature. Follow steps below to do this.

From the Dashboard, click on Account and select Users from the drop down.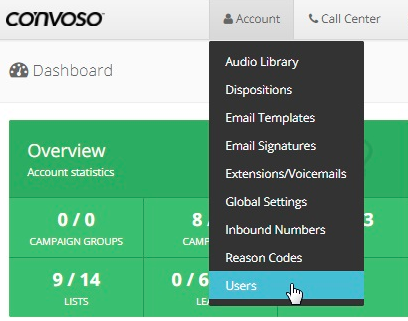 In Show Users Section, click on the Action Button, then select Settings in the drop down

In the User settings page, click on Agent Interface Options tab.





Click on Select Agent ACL and select your desired settings. You may also click on Create Profile if you want to create a new custom profile.



 
Under User Agent Interface Options, turn on the  Allow Hotkeys option





Go back to Select Agent ACL and click the Save button to save the updated settings of the User Agent Interface Options.





Go down to the bottom part of the page and click Apply Changes button.

If your agents are currently logged in, please have them logout and back in for the new settings to take effect. Please visit the link below about how to use the hotkey in the Agent page
How to use the agent hotkeys
https://help.convoso.com/hc/en-us/articles/115007606067