How to create a Personal Callback


A Personal callback is a scheduled callback that will stay with the user who created the callback.  A system callback will go to the next available agent at the specified date and time.  Here we will show you how to create a personal callback (also called a user callback). 
When in a call, the call function buttons will appear at the top right of the agent page.  
Click the hangup button to end the call.



In the Disposition Window, select Call Back status and the Callback's Time Section will appear at the bottom of the window.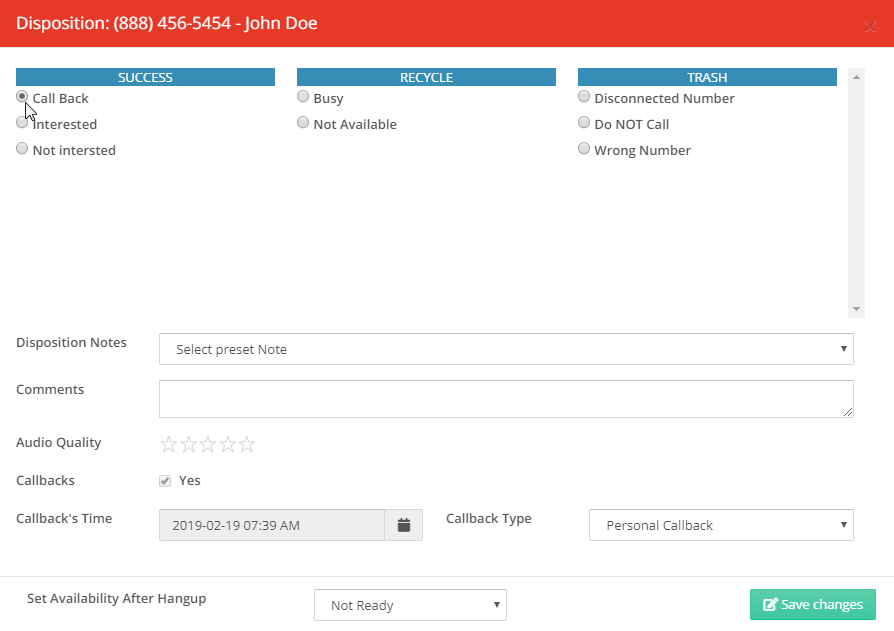 Click the Callback's Time option to open the calendar window.
To select a month click the arrows  in the upper part of the calendar window then select a day by clicking the day number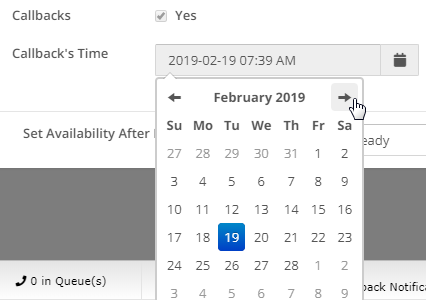 Once the day has been selected select the hour and minute of the callback.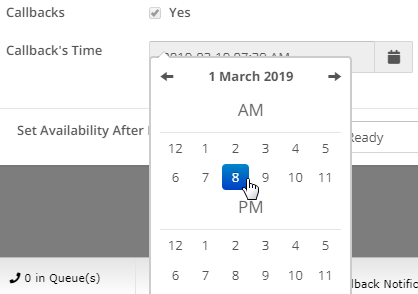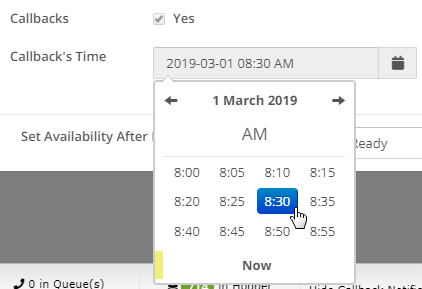 In Callback Type, Select Personal callback (also known as a User Callback)


Click on Save Changes.



To verify that the Lead has been tagged as Personal Callback properly, click on the Folder Icon and click on Callbacks Tab.
The Lead should be listed in the Callbacks Section