A system callback is a scheduled callback which the system will automatically dial on the date that is set. If the lead answers when the system calls them back, the call will be transferred to the next available agent. This FAQ will discuss how to create a system callback.
Note: The system will not dial a lead with a system callback schedule if there is no agent logged in and on ready status.
Step 1: "Call Function buttons" will appear in the upper right part when in a call.
Step 2:  Once done speaking to the lead, you may click on [A] Hangup button to end the call.
Step3: In the Disposition Window, select (A) Call Back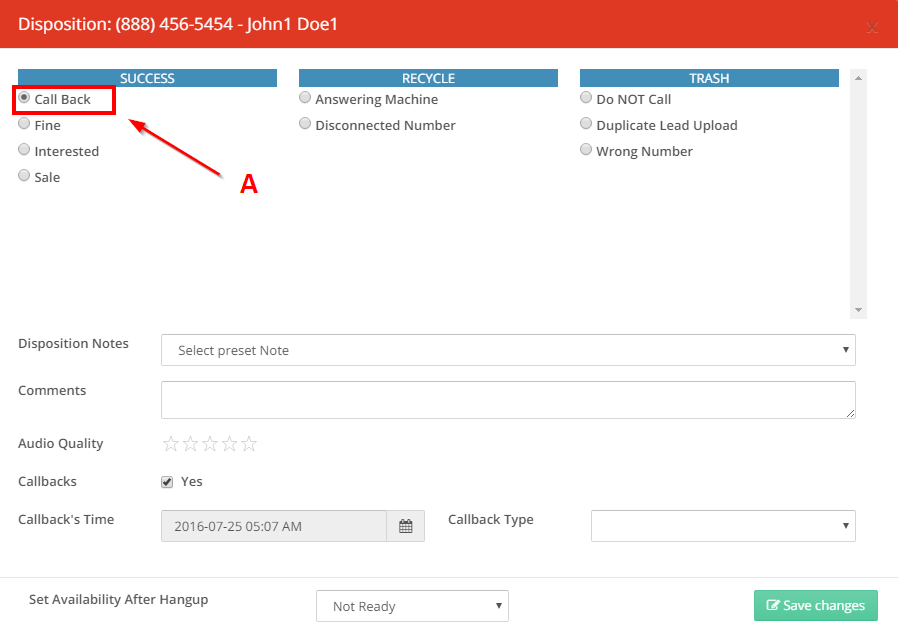 Step 4: (A)Callbacks will be selected and (B) Callback's Time Section will appear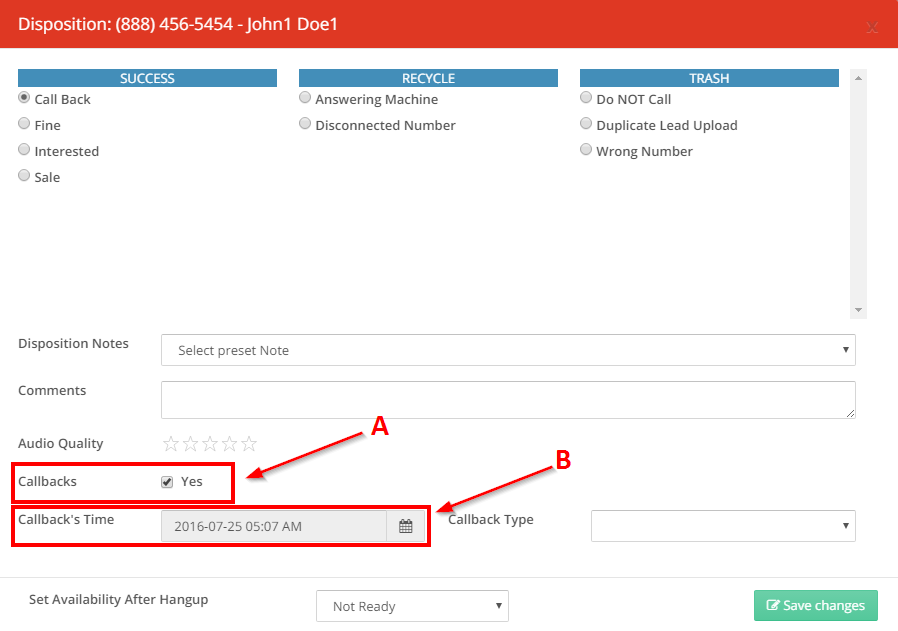 Step 5: Click the Callback's Time option to open the calendar window. To select a month click the (A) arrows  in the upper part of the calendar window then select a day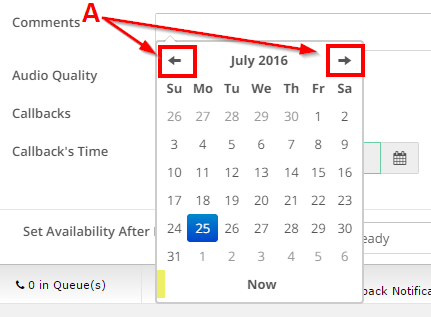 Step 6: Select the (A) Hour and the (B) Minute of the callback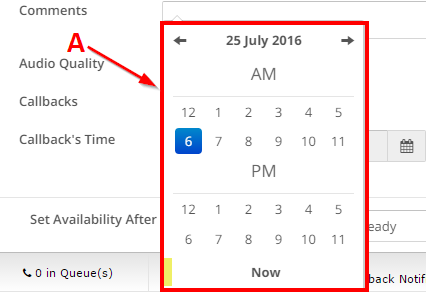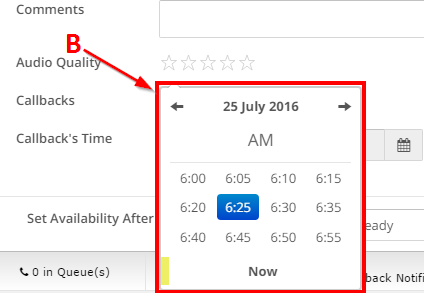 Step 7: In Callback Type, Select (A) System Callback.

Step 8: Click on (B) Save Changes