1. If your on "Not Ready" status and there's an incoming call, you will hear an alert audio and a notification for call(s) waiting in queue.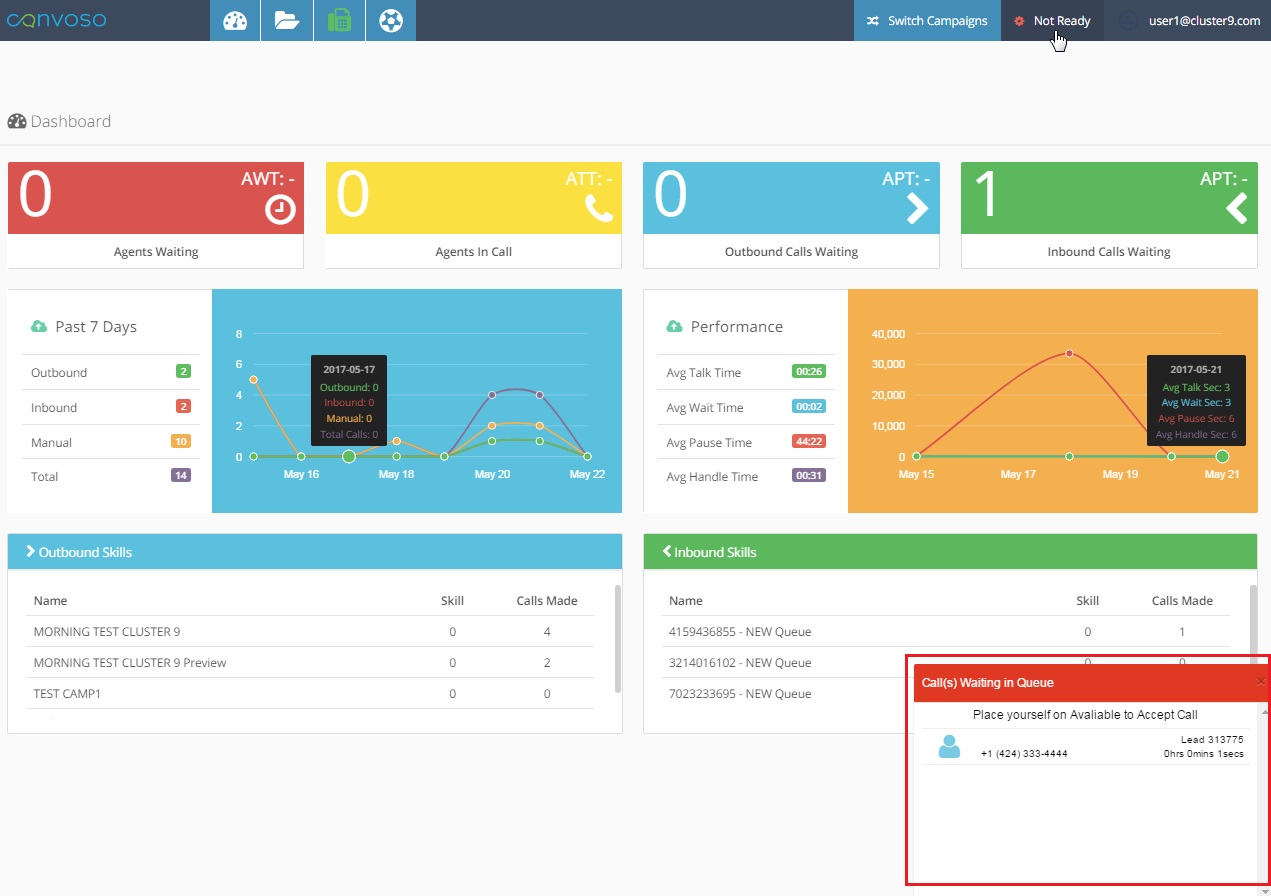 2. In order to receive the incoming call, you need to change your status to "Available". You will see the call timer along with the call control buttons and the lead information once the call is connected.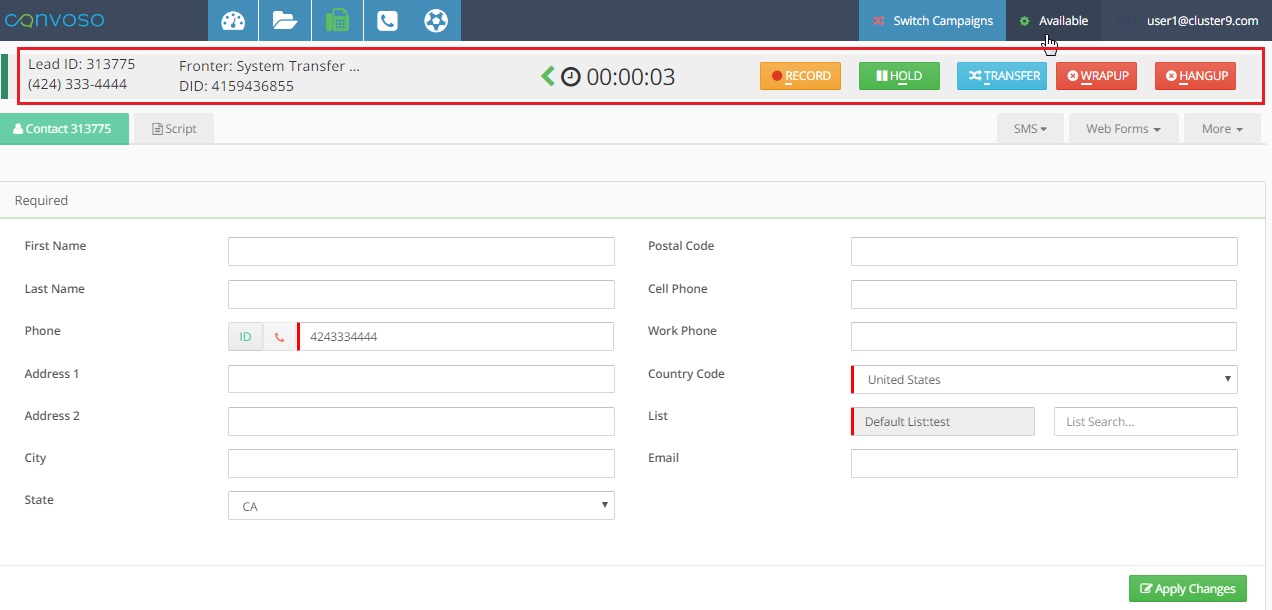 3. To end the call, click on "Hangup" button and disposition the call.