1. When an agent transfer a call to your queue, you will get a call confirmation or notification that there's a call(s) waiting on queue.
2. Change your status to "Available" in order to accept the call that was transferred by the other agent.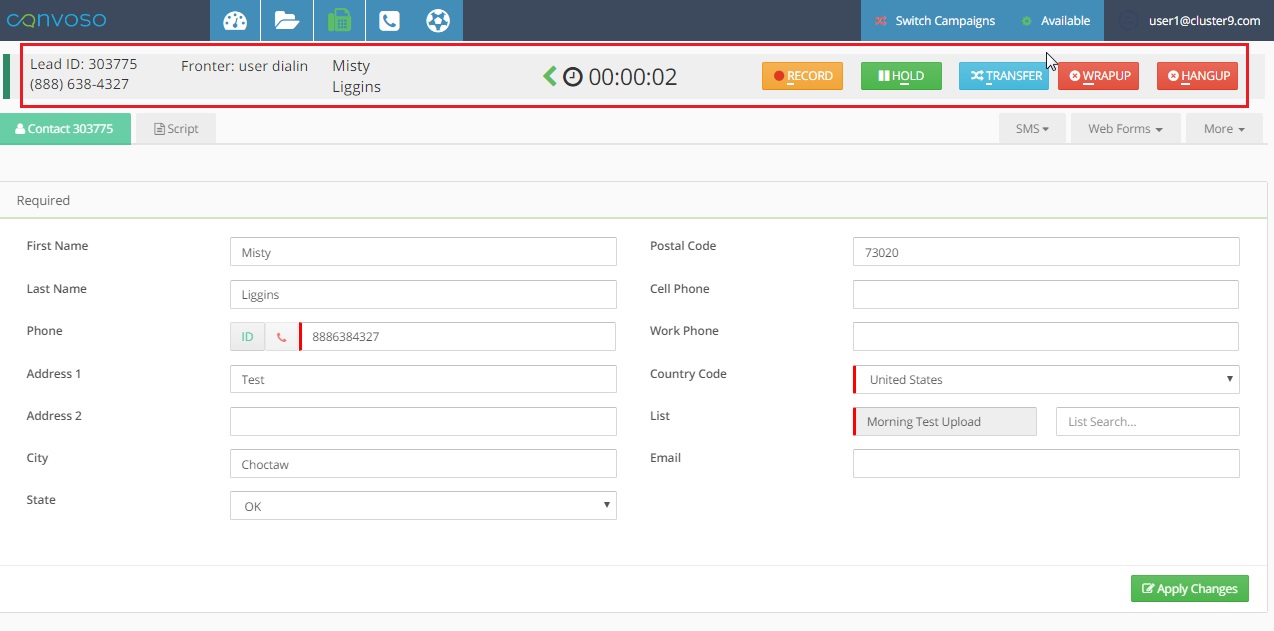 3. To end the call, click on "Hangup" and disposition the call.