This article will show you how to print a lead's information. There are two options: Print and Print Friendly.
In the Convoso Agent Interface, click on the More tab at the top right of the form and click Print or Print Friendly.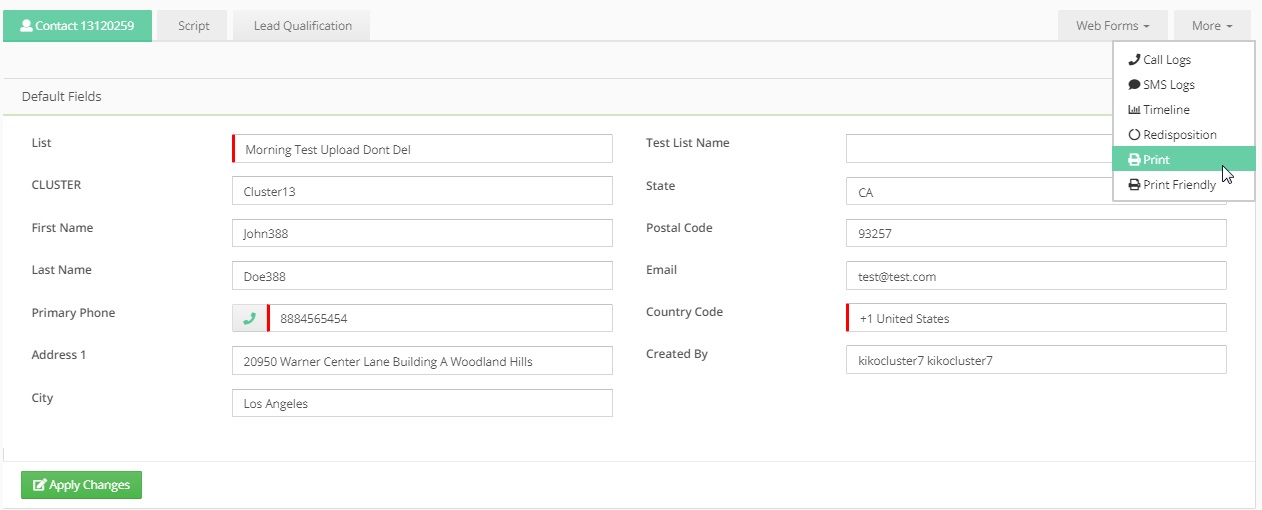 Print means it will print the Lead's Information including the Form and Fields.
Print Friendly means it will print the Leads Information ONLY.
A window will open with a preview of what you are going to print, click on Print button to print the lead info.