Here we will discuss how to create a workflow in relation to Queues.
Once a call goes in to a queue, we can set the system to execute actions if the conditions that we set are met.
You may also want to check this link to How to Add Adaptors
Within your Adaptor, make sure Queue ID and Queue Name are matched on their correct fields


From the Dashboard, click on CRM and select  Workflow Automation from the drop down.


In Show Workflow Automation Section, click the Add New Workflow



Workflow Generals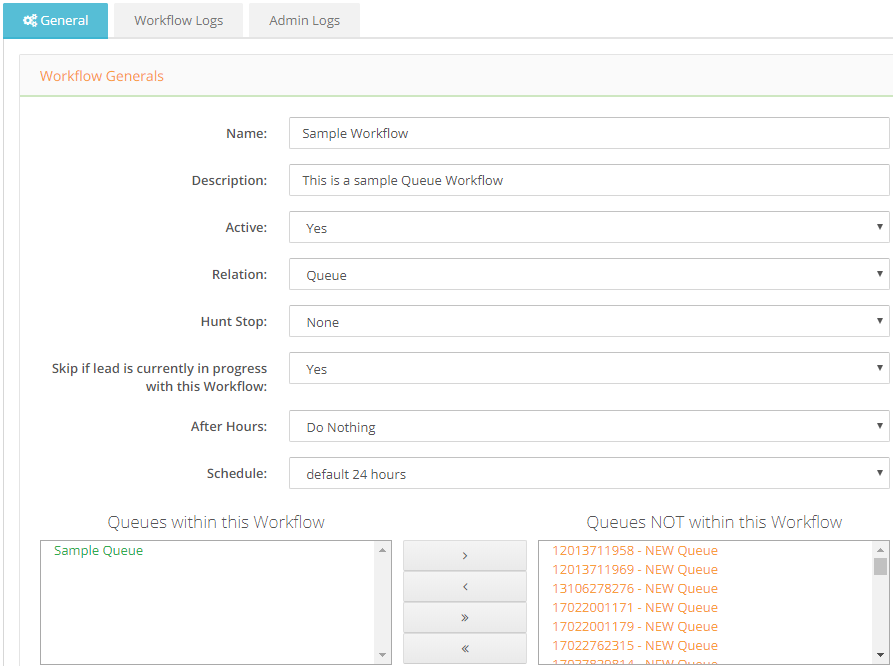 Type the name of the Workflow in Name field,
Type the description of the workflow in Description field
Select Yes in the drop down of Active 
Relation - select Queue
Hunt Stop
Select the Queue you want to trigger this workflow.
Click on Apply Changes


Scroll down to Trigger Events and click on Add Event button.


Add Event Window will appear, you need to click on Event Type Drop down and select the Event Type you need to add.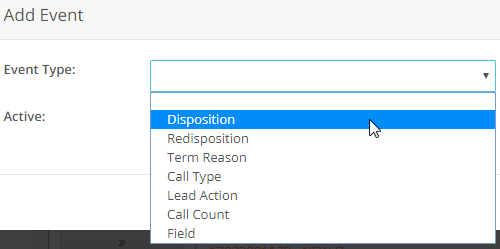 Here are the Event types you can add; (All events need to be matched in order for the trigger to be activated)
Disposition
Redisposition
Term Reason
Call Type
Lead Action
Call Count
Field
Configuration for Disposition or Redisposition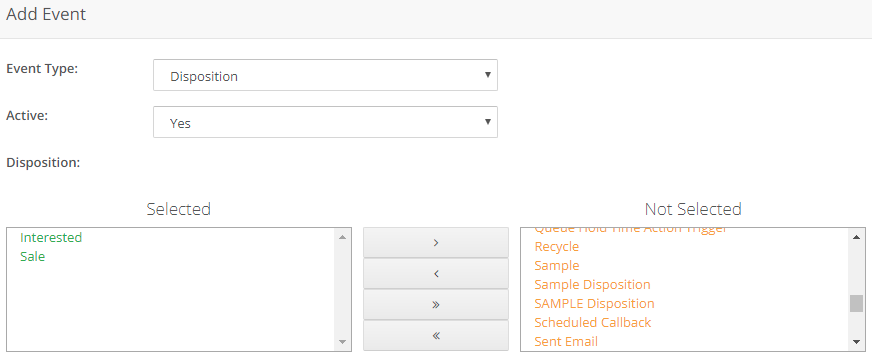 Configuration for Term Reason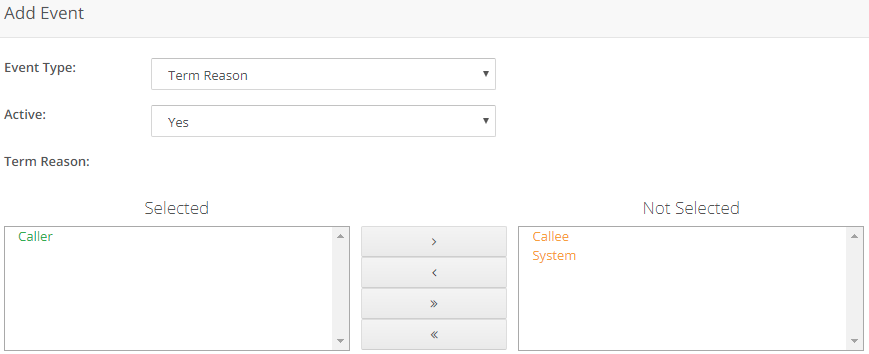 Configuration for Call Type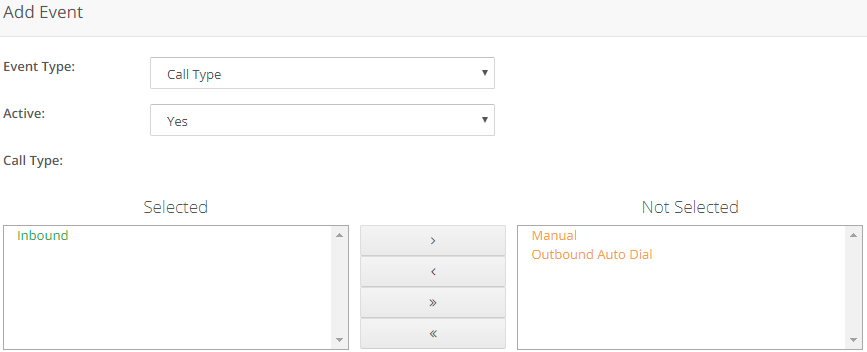 Configuration for Lead Action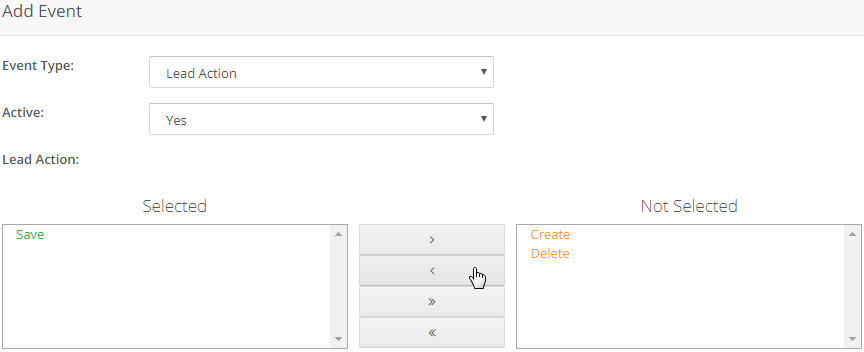 Configuration for Call Count



Configuration for Field



Click on Save to Apply Changes in Events Settings. 


Scroll down to Trigger Actions and click on Add Action button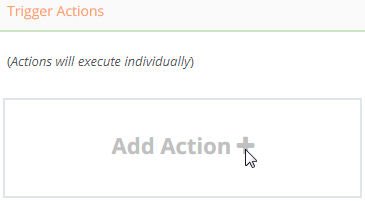 Add Action Window will appear.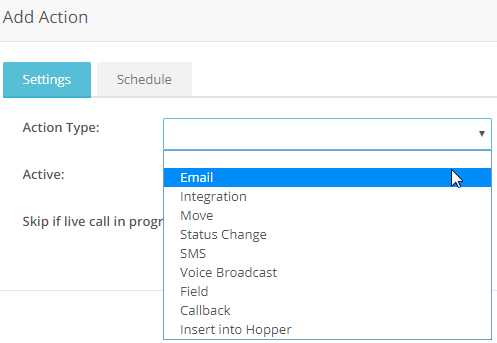 Here are the Actions system can execute once conditions are set
Email
Integration
Move
Status Change
SMS
Voice Broadcast
Field
Callback
Insert into Hopper
Settings for Email Action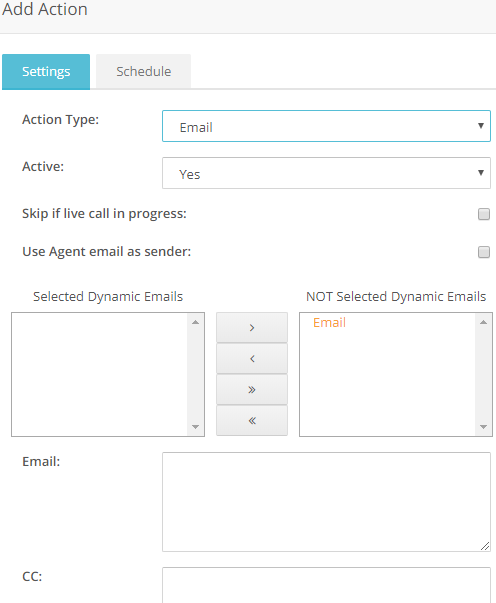 Settings for Integration Action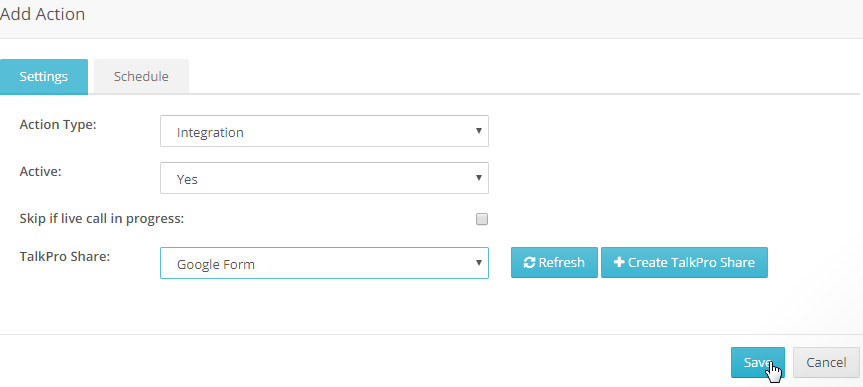 Settings for Move Action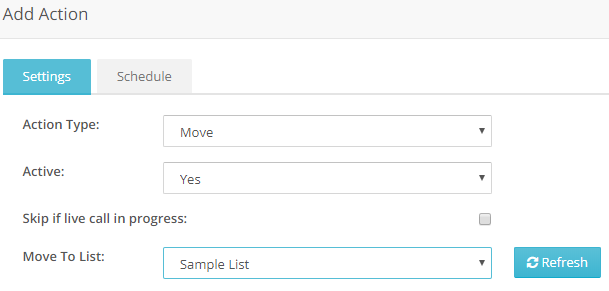 Settings for Status Change Action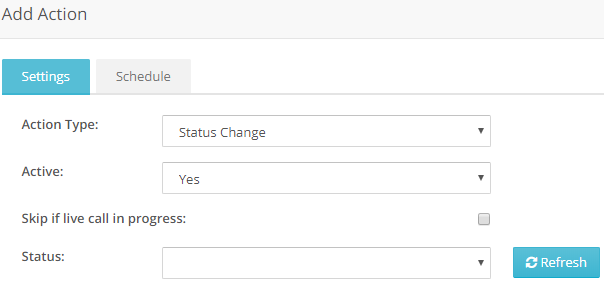 Settings for SMS Action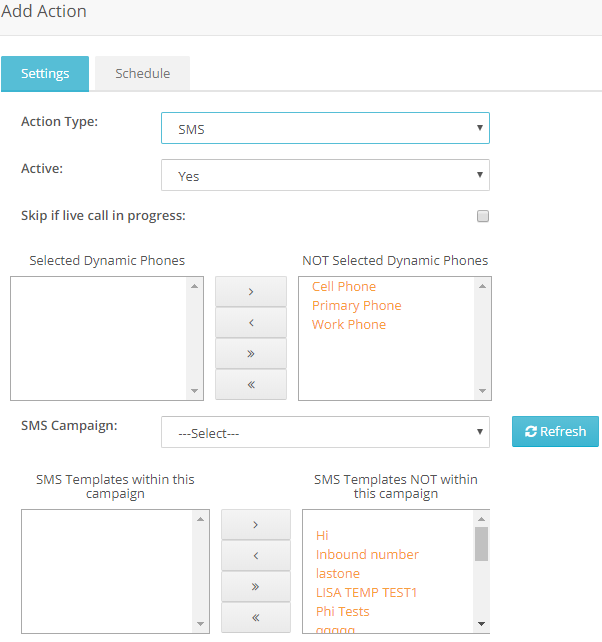 Settings for Voice Broadcast Action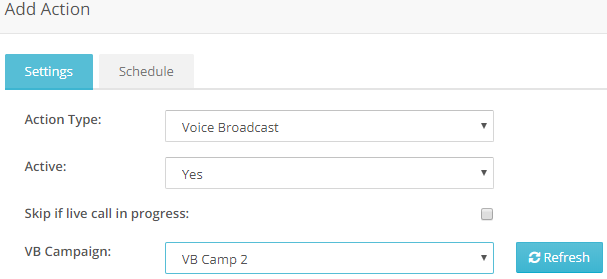 Settings for Field Action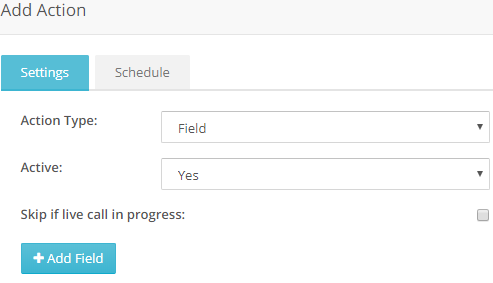 Settings for Callback Action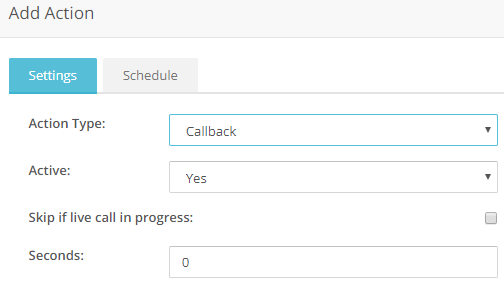 Settings for Insert to Hopper Action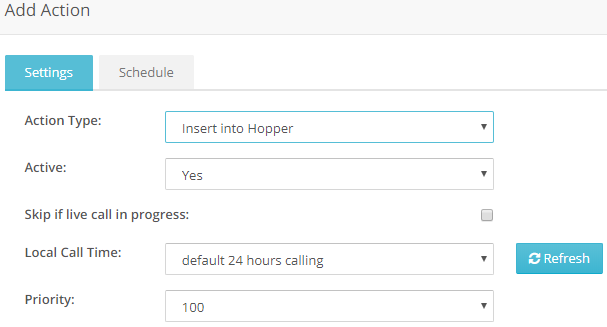 Click on Save to Apply Changes in Action Settings. 


Click on Apply Change to save the settings for this Workflow Automation.