This article will show you how to send a recording to a 3rd Party App via Workflow Integration. This is commonly used by people who want to automatically send the recording link to a 3rd party vendor instead of sending actual files.
To do this, first you will need to create an adapter to match the fields of the 3rd party application. To learn how to do this, please go to this article: How to Add Adaptors
Please note: The adapters is where the recording link will show for the 3rd party app.
Next, you will need to create an TalkPro Share for the Integration to the 3rd Party Application. Here's a link to that: How to Configure TalkPro Share for Post Request
After those have been created, go to CRM and create a Campaign Workflow Automation.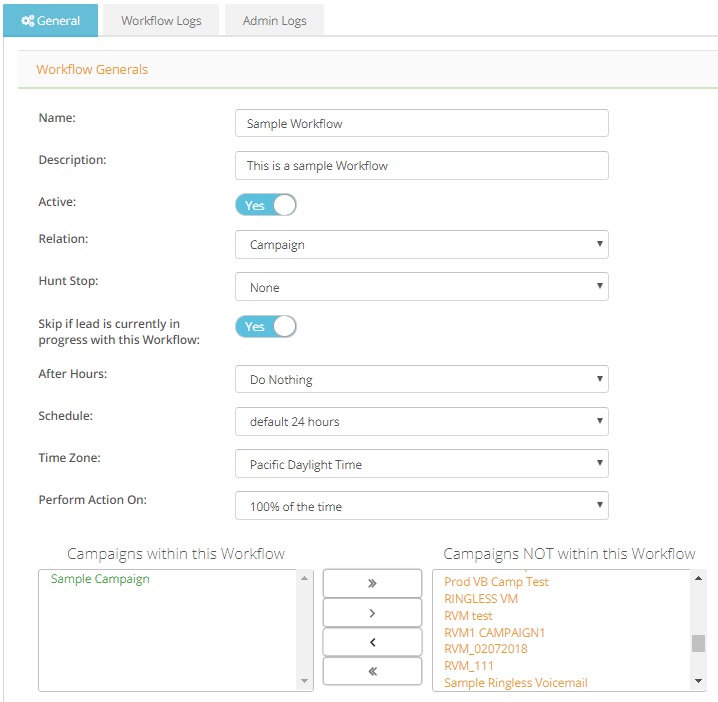 Click on Apply Changes 
Scroll down to Trigger Events and click on Add Event button.
For more information regarding Events, click here.


Scroll down to Trigger Actions and click on Add Action button.
For more information regarding Actions, click here.



Add Action Window will appear:
Action Type  - select the Integration
Active - select Yes
TalkPro Share -  Select the TalkPro Share we created earlier
Click on Save
Once you are back to your Workflow Automation settings page, click on Apply Changes button in the bottom right to apply your new settings.
Note: You can identify the Trigger Events and Actions if it's Active or Inactive by it's text color. If it's Blue, it means it's Active and if it's Red, it's Inactive.