Here we will discuss how to send a lead's information to a 3rd party software or CRM. We can do this by utilizing the workflow feature. Workflow is a feature that will automatically do an action to a lead if it matches all the conditions we set. This is commonly use to sync lead information between our system and other systems. 
Create an Adaptor to match the fields of TalkPro to the 3rd Party Application
See FAQ How to Add Adaptors
We added a feature where we can now add recordings link to the Adaptors.
We can also add Queue ID and Queue Name in the adaptors as well
Create an OMNI Share Post Request for the Integration of TalkPro to the 3rd Party Application
See FAQ How to Configure OMNI Share for Post Request
From the Dashboard, click on CRM and select  Workflow Automation from the drop down.
In Show Workflow Automation Section, click the Add New Workflow


Workflow Generals


Type the name of the Workflow in Name field,
Type the description of the workflow in Description field
Select Yes in the drop down of Active 
Relation - select Queue.
Hunt Stop - If enabled, this will prevent the triggering of Workflow in case the lead's status is final.
Skip if lead is currently in progress with this Workflow - If enabled, it will skip the trigger action on the lead in case it is still on a live call.
After hours - (Do Nothing / Execute After Hours) - If enabled, this will determine the delay time set in the Schedule tab under Trigger Actions.
Schedule - This is where you set during which hours you would like the Workflow to trigger, as determined by Time Zone selected.
Perform Action On - - This defines how Trigger action will take place based on the selected percentage in relation to the number of actions that will be process versus actions that will not be process. 
Select the Email template.
Click on Apply Changes 
Scroll down to Trigger Events and click on Add Event button.


Add Event Window will appear, you need to click on Event Type Drop down and select the Event Type you need to add.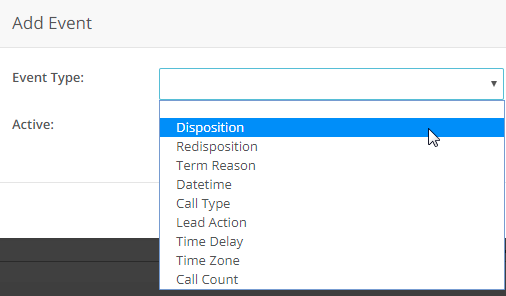 Here are the Event types you can add; (All events need to be matched in order for the trigger to be activated)
Disposition
Redisposition
Term Reason
Date Time
Call Type
Lead Action
Time Delay
Time Zone
Call Count
 Disposition or Redisposition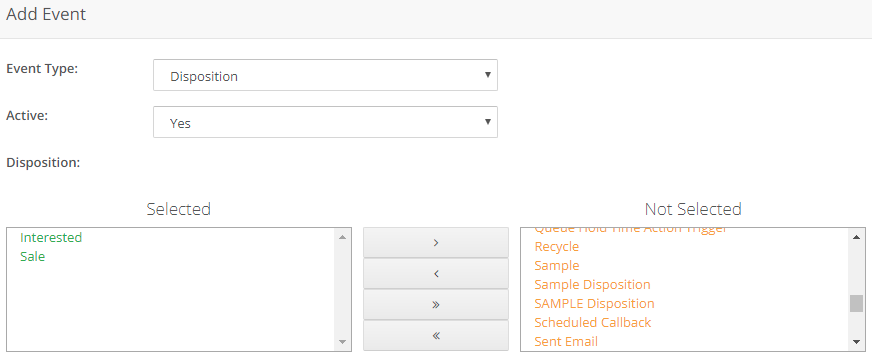 Term Reason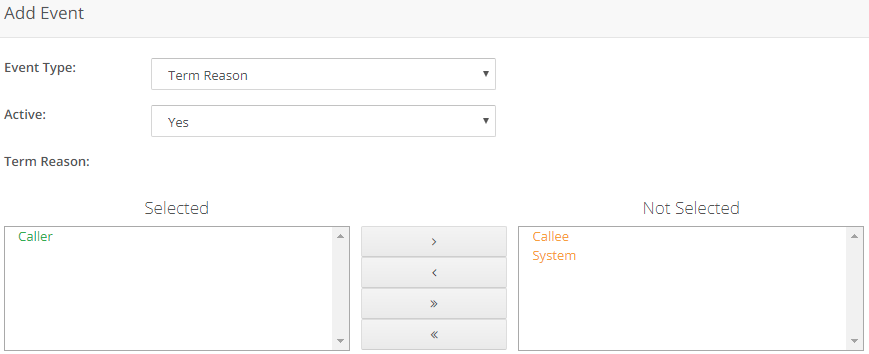 DateTime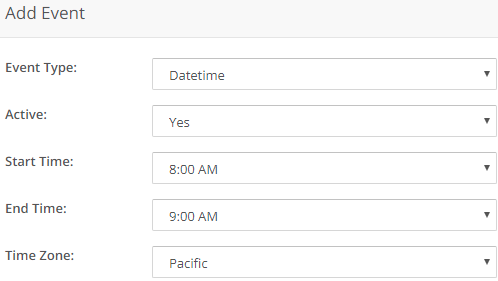 Call Type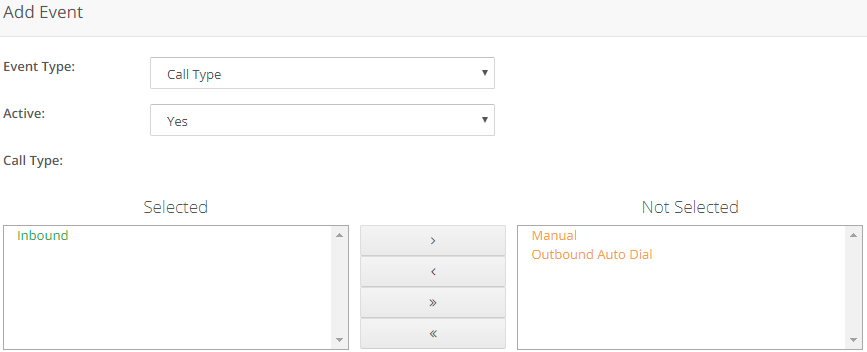 Lead Action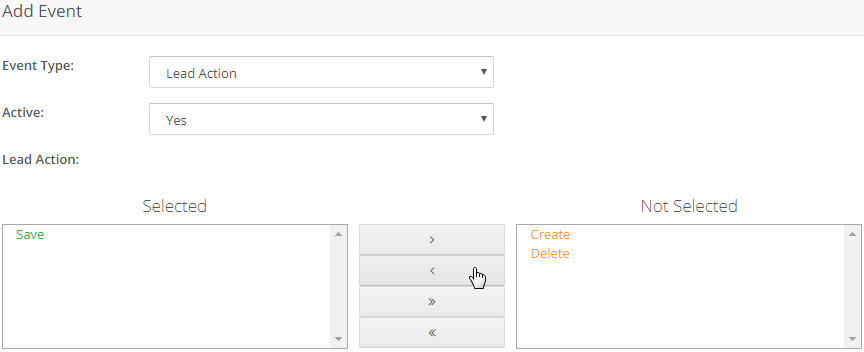 Time Delay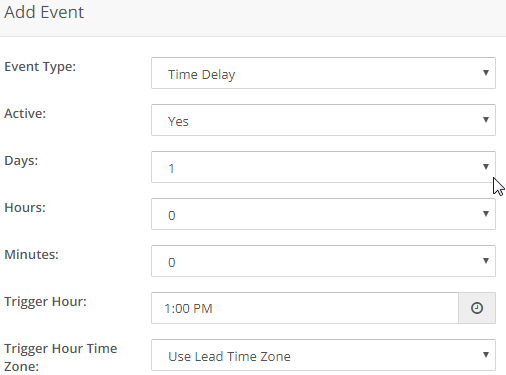 Time Zone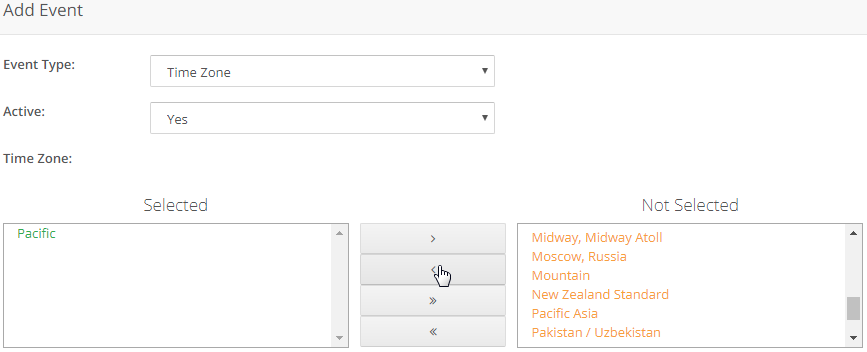 Call Count



Scroll down to Trigger Actions and click on Add Action button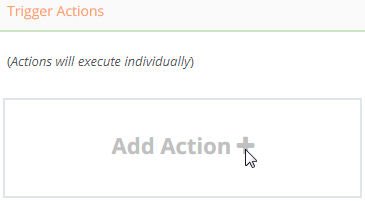 Add Action Window will appear,
Action Type  - select the Integration
Active - select Yes
OMNI Share -  Select the OMNI Share we created earliers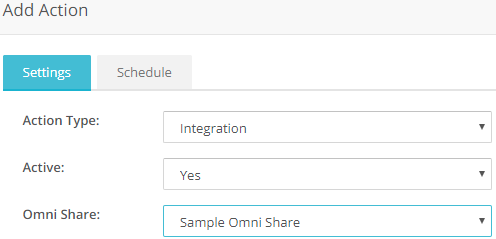 Click on Save