Step 1:  Log In to the URL https://admin-lax.convoso.com/login using your Admin credentials.
Step 2:  From the Dashboard, click on (A) "Account" and select (B) "Users" from the drop down.

Step 3: In Show Users Section, click on the (A)"Action Button", then select (B)"Settings" in the drop down.

Step 4: In "Connection Type Tab" select (E) "External Phone" and take note of the (F) "Phone Credentials"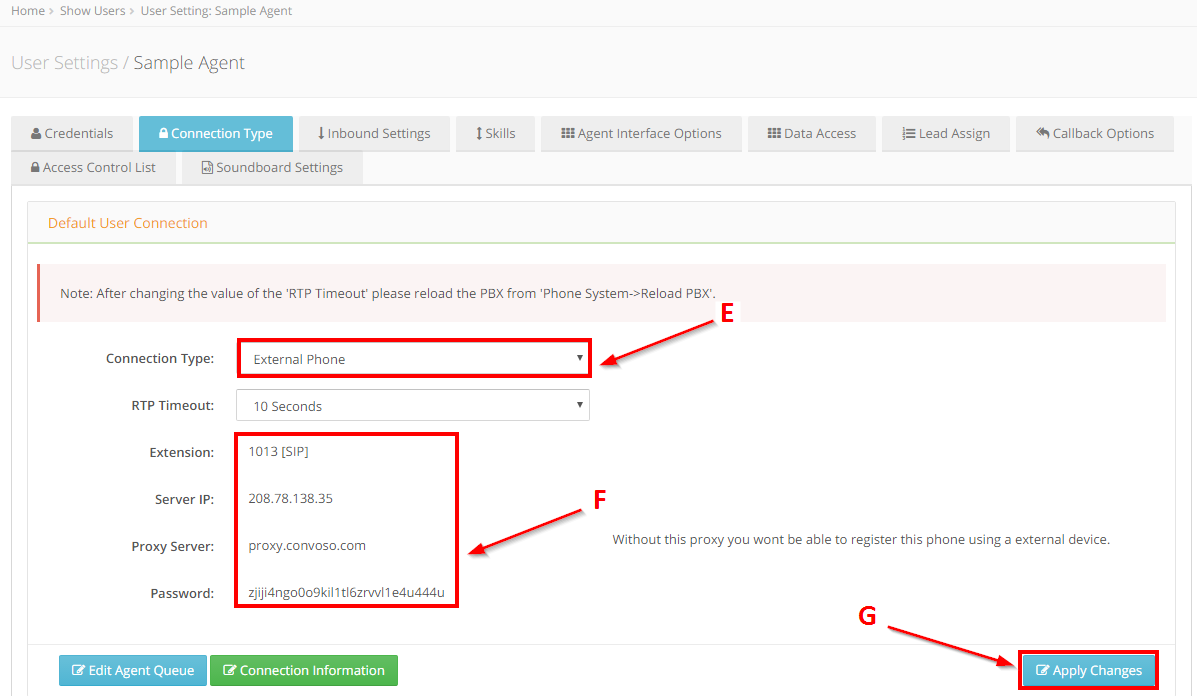 Step 5: Click on (G) "Apply" to save the settings
Step 6: A notification window will appear to wait up to 15 mins for the settings to take effect.
Step 7: Click on (A) "Phone System" and select (B) "Reload PBX"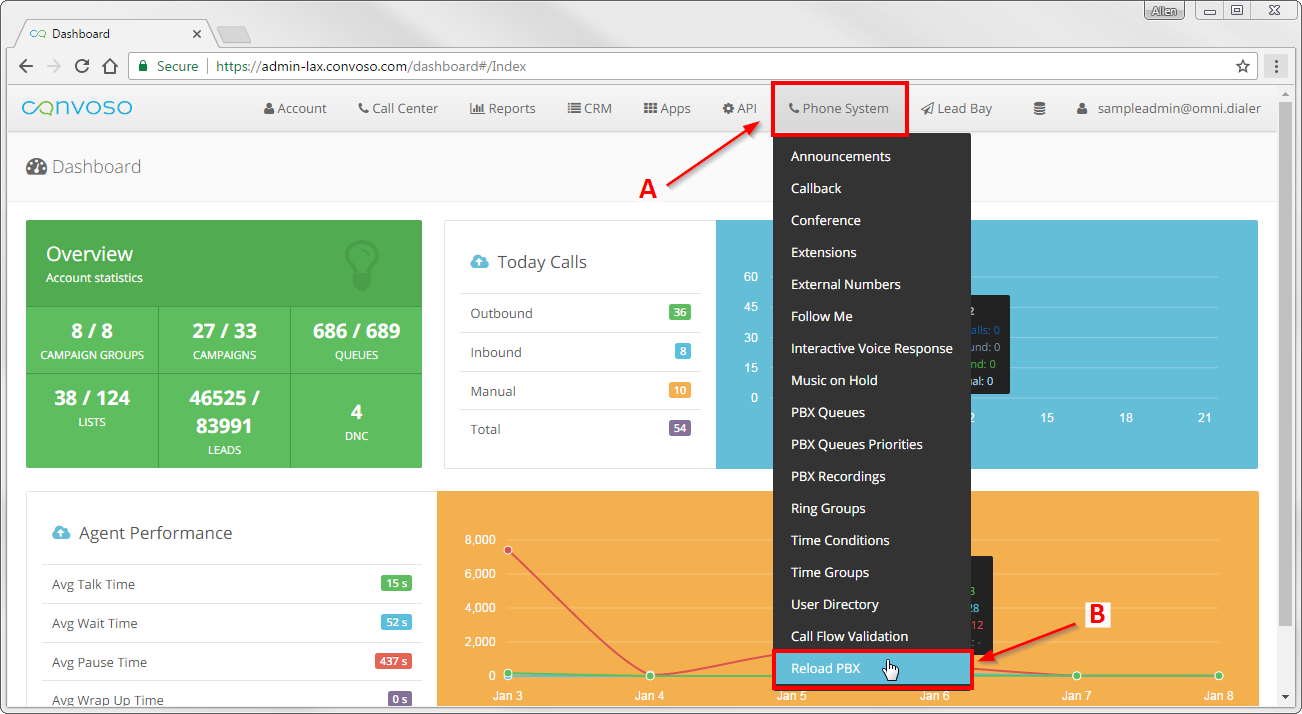 Step 3: Click on (C) "Reload"