Log In to the URL https://admin.convoso.com/login using your Admin credentials.
From the Dashboard, click on "Account" and select "Users" from the drop down.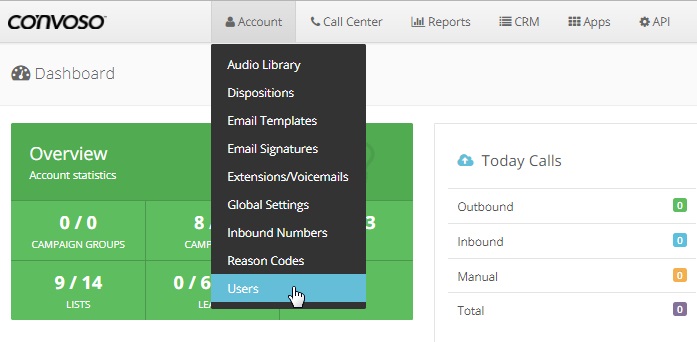 In Show Users Section, click on the "Action Button", then select "Settings" in the drop down.

In connection type tab select "External Phone" and take note of the "Phone Credentials"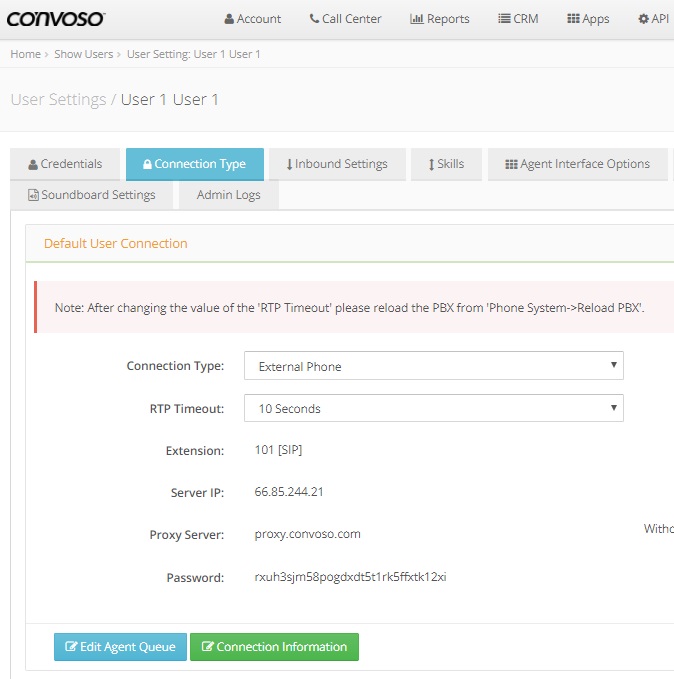 Click on "Apply" to save the settings
A notification window will appear to wait up to 15 mins for the settings to take effect.