The purpose of assigning inbound calls to the softphone is to make sure the calls go to the softphone even when the agent is not on the dialer.  This can be helpful when the agent is currently not on the dialer but needs to receive calls when they are at their desk.
Setup User using External phone, See FAQ How To use External Phone for Agents
Make sure to take note of the Agent Extension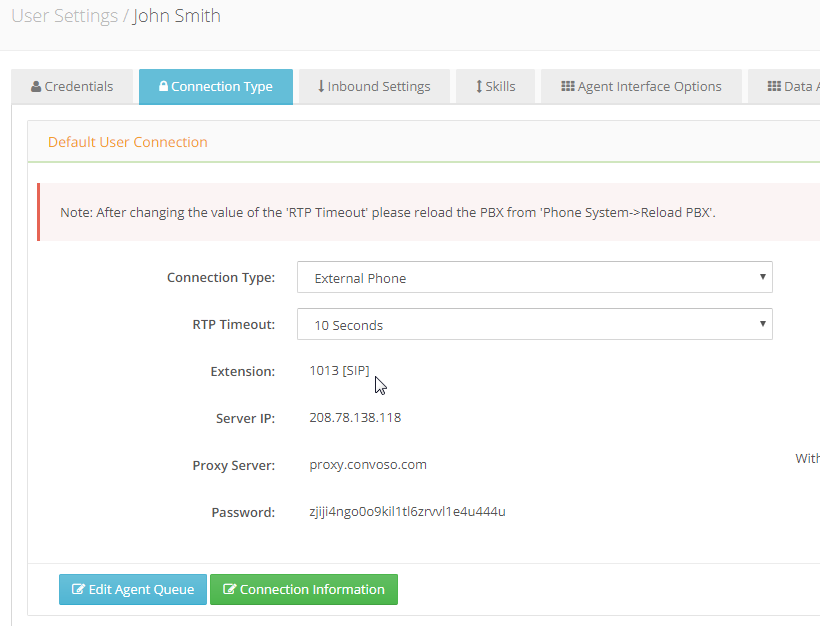 Inbound Numbers Settings
From the Dashboard, click on Account and select Inbound Numbers from the drop down.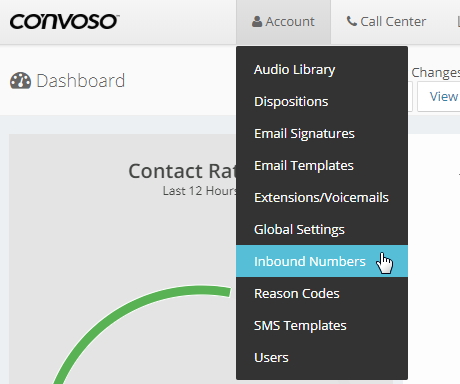 Click on Account and select Edit from the drop down.
In Route Call To field, select Extensions and select the extension of the configured user

Click on Apply to save the settings 
PBX Extension Settings
From the Dashboard, click on Phone System and select Extensions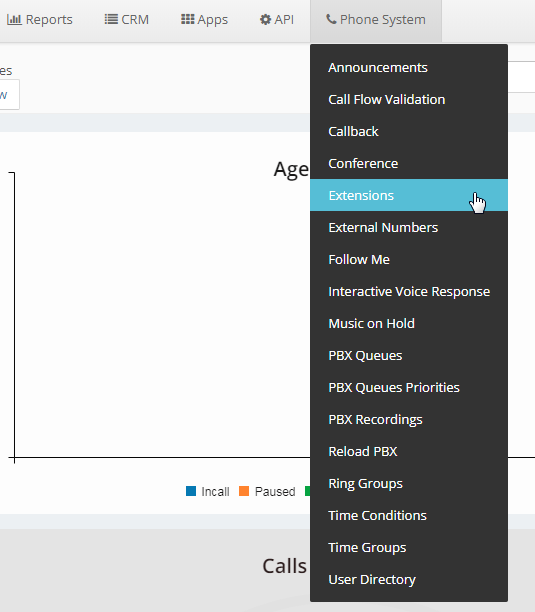 Under Show Extension, select the Extension that you want to edit then click on the drop down arrow under action and  click on Edit.

Type the Outbound Caller ID Name
Type the Inbound Number assigned to this Extension in Outbound Caller ID Phone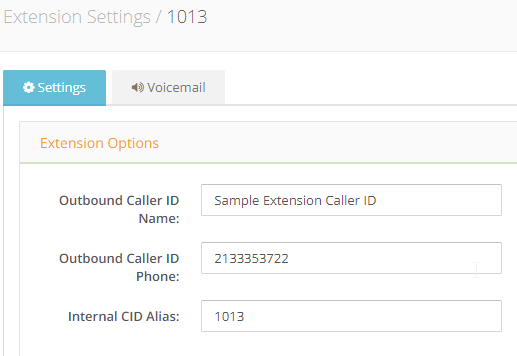 Scroll down and select Apply to save changes
A notification window will appear



Reload PBX
Click on Phone System and select Reload PBX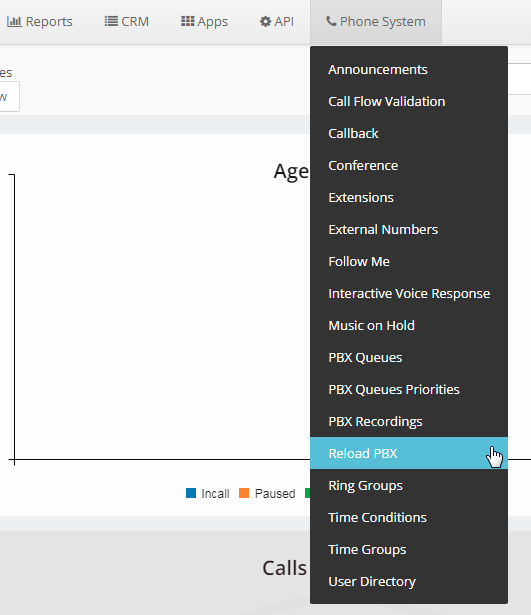 Click on Reload