After you have finished dialing through a list, the system will not dial those leads again unless one of two conditions is met. 1, you are using lead recycling to automatically redial leads or 2, manually resetting your lists. In this article, we will discuss how to manually reset your lead lists from within the Lists section.
From the Dashboard, click on Call Center and select List from the drop down.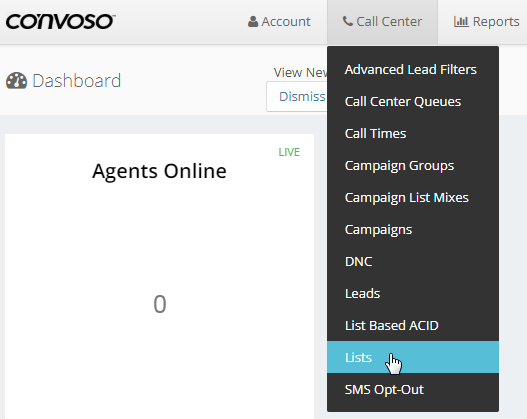 Click on the Action Button and select Reset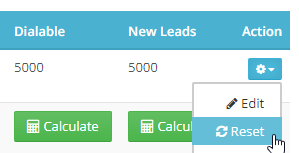 Click on Reset






Click on Close






Another way to do it is by going to the Edit List Settings.






Scroll down, bottom left section click on Reset Call Attempts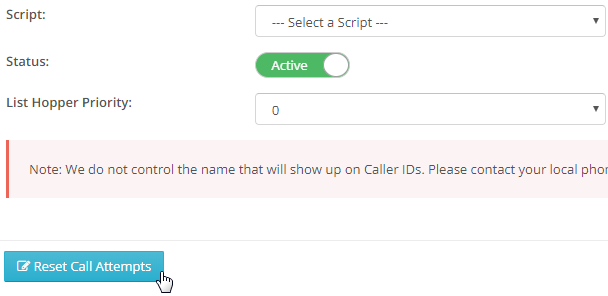 Click on Reset






Click on Close