After the system dialed all the leads in a list, system will not dial them again. This also apply to those leads with statuses under dialable statuses. All leads with a Dial status allowed by the campaign are marked as CALLED.  System will only call leads that are set to NOT CALLED in the list. Reset the list and the leads will be marked as NOT CALLED. Note, resetting the list will NOT change the dial statuses just the called status for a lead. 
From the Dashboard, click on Call Center and select List from the drop down.


Click on the Action Button and select Reset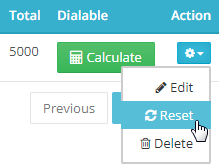 Another way to do it is by going to Edit List Settings.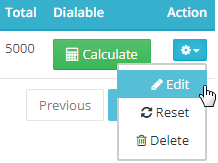 Scroll down, bottom left section click on Reset Leads