You can restrict or completely remove access to Queues for your admins. Below are the instructions on how to assign Call Center Queues to Admins.
From the Admin Dashboard, click on Account and select Users from the drop down.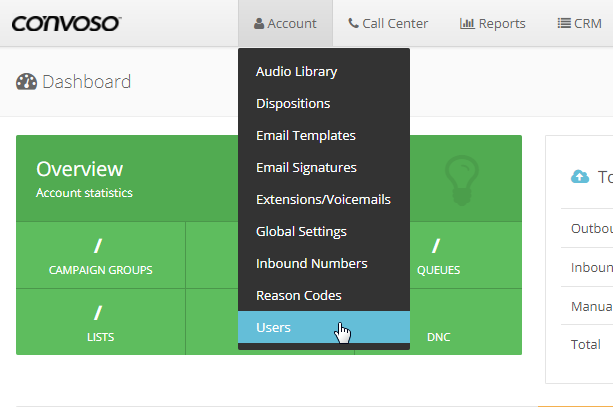 Under Show Users, click the Action button and select Settings from the drop down.


Click on the Data Access Tab and scroll down to Admin Queue Access Level.





In Admin Queue Access Level
Select the Queues from Cannot Access queues box and select the directional button 
Make sure that the Queues you wanted to include are in  Can Access Queues
If you want to move ALL Queues, click on ASSIGN ALL button
If you would like to grant access to All Queues, even those that have not been created yet, put a check in the No Restrictions box.  This will grant blanket access to all queues.  Please note:  If a check mark has been placed in the No Restrictions box and you go to Call Center and then Queues, the admin will no longer be selectable to be placed in a queue on the users tab.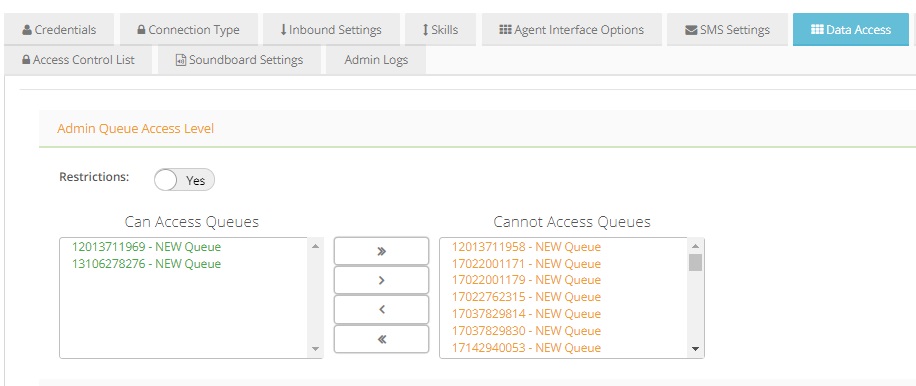 Click on Apply Changes to save the settings.