Step 1:  Log In to the URL https://admin-lax.convoso.com/login using your Admin credentials.
Step 2:  From the Dashboard, click on "Reports" and select "Call Logs" from the drop down.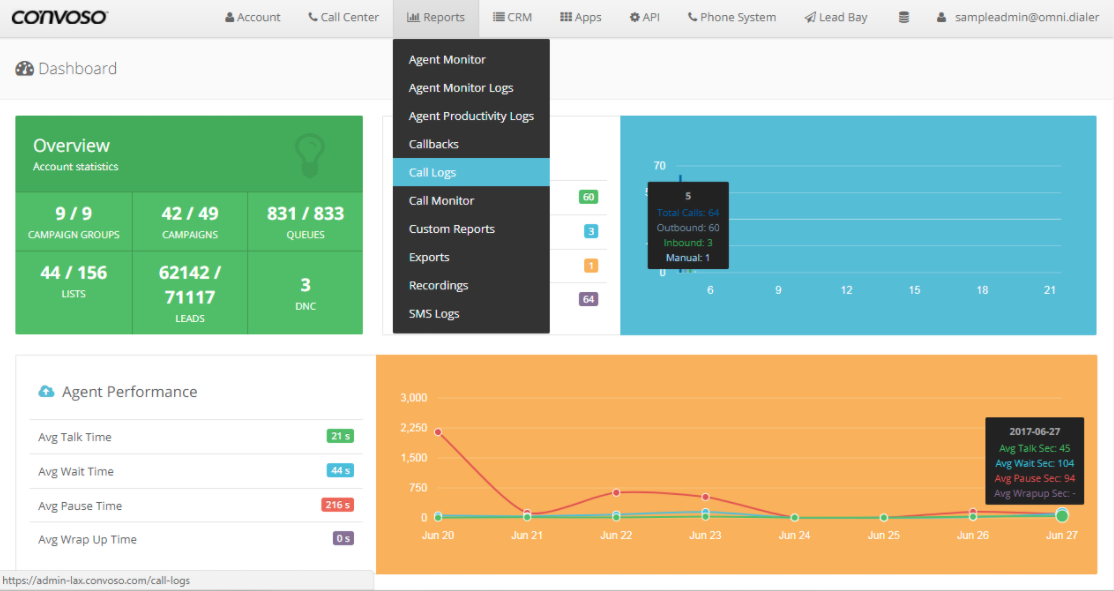 Step 3: Select the Start/ End Date

Step 4: Filter by: "Queue" and select the Queue/s inbound calls came in

Step 5: Add another filter. Click on "Add Filter"  

Step 6: Filter by: "Status" and select "Call Abandoned in Queue"

Step 7: Click on "Search"  

Step 8: The results will be listed below